cultivating

relationships


designing inspiring

places


enriching

communities

Campus Village Christ the King High School Communities community Conference Conference Presentation Cultivating Relationships Faith-Based Girl Scout headquarters Hilton Head Historic Columbia Foundation Inspired Design Interiors landmark MACK McCormick Midlands Technical College MTC NAWIC New Construction North Carolina Power 30 Professional public engagement Samuel J Cadden Chapel SCCCMA SHPO studenthousing uofsccampusvillage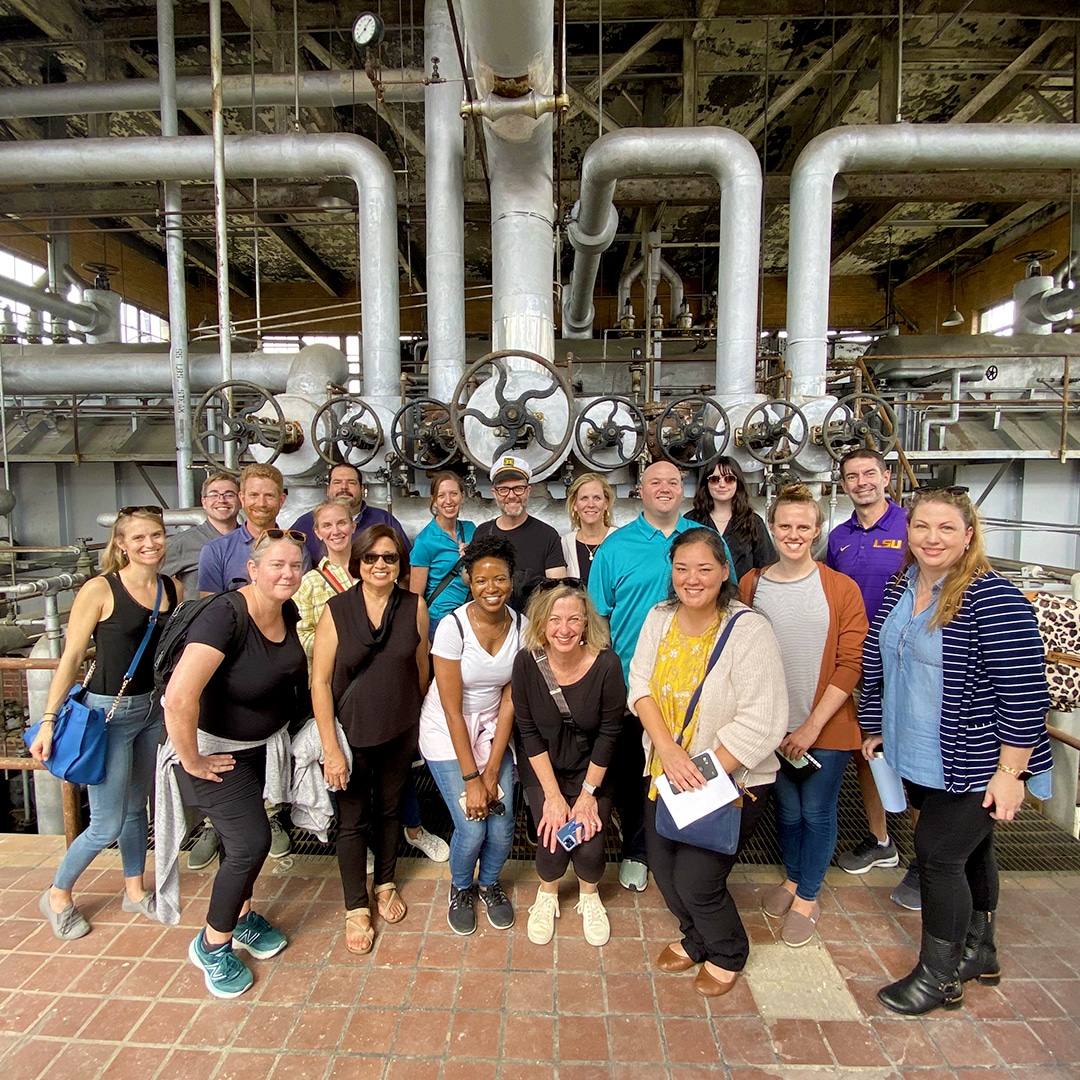 Friday October 14, 2022
Annual Professional Design Retreat
Every year, BOUDREAUX hosts two Retreats for our employees to engage the team and inspire our designers. This week we hosted our Professional Design Retreat in Charlotte, exploring the idea of Place and seeing how the Queen City has invested in it's communities through public art and creative spaces.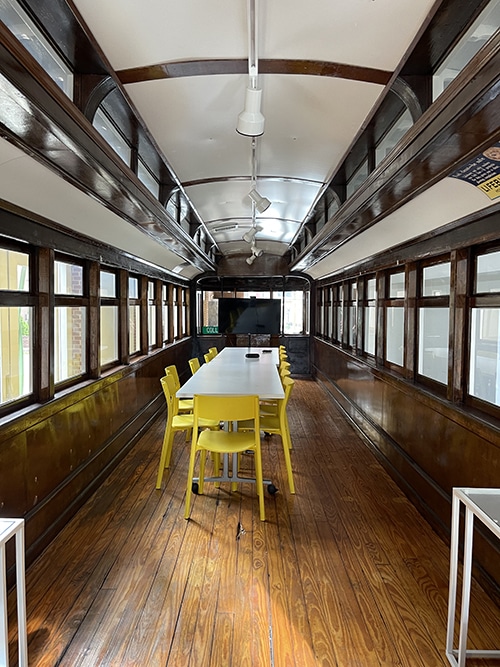 We started at the Charlotte Urban Design Center, where Associate Urban Designer & Planner Jacob Huffman walked us through the Placemaking Program and how they engage communities to support public art projects.
"The Charlotte Urban Design Center's mission is to advance the quality of Charlotte's built environment and bring public awareness to the importance of urban design. The center reveals how design influences quality of life and economic resilience, and advocates for great public places in a livable city.
The Charlotte Planning, Design and & Development Department formed the Charlotte Urban Design Center in 2016 to consolidate its urban design consultation, placemaking and community engagement services under one roof."
We then made our way to Camp North End, once a manufacturing site for Model T cars and assembling Hercules missiles, has now been transformed into a hub for some of the city's most innovative businesses. Placemaker Alex Smith gave us a walking tour of the 76-acre adaptive reuse project. We were all inspired by the level they embraced their history and how forward thinking they have been in creating phased growth.
Today, there are a few hundred people working here for respected companies across sectors that range from renewable energy technology to contemporary art + home decor. They are in firms large and small, but they all push their respective fields and believe in community building and supporting the neighborhoods around us. ‍As Camp North End grows, there will be many more jobs to come, too, and more amenities and attractions for the north end district.
Our focus will always remain on the people we serve our tenants and our broader community. ‍So, while this is our master plan, we reserve the right to be even more innovative, more community-building, and more awesome.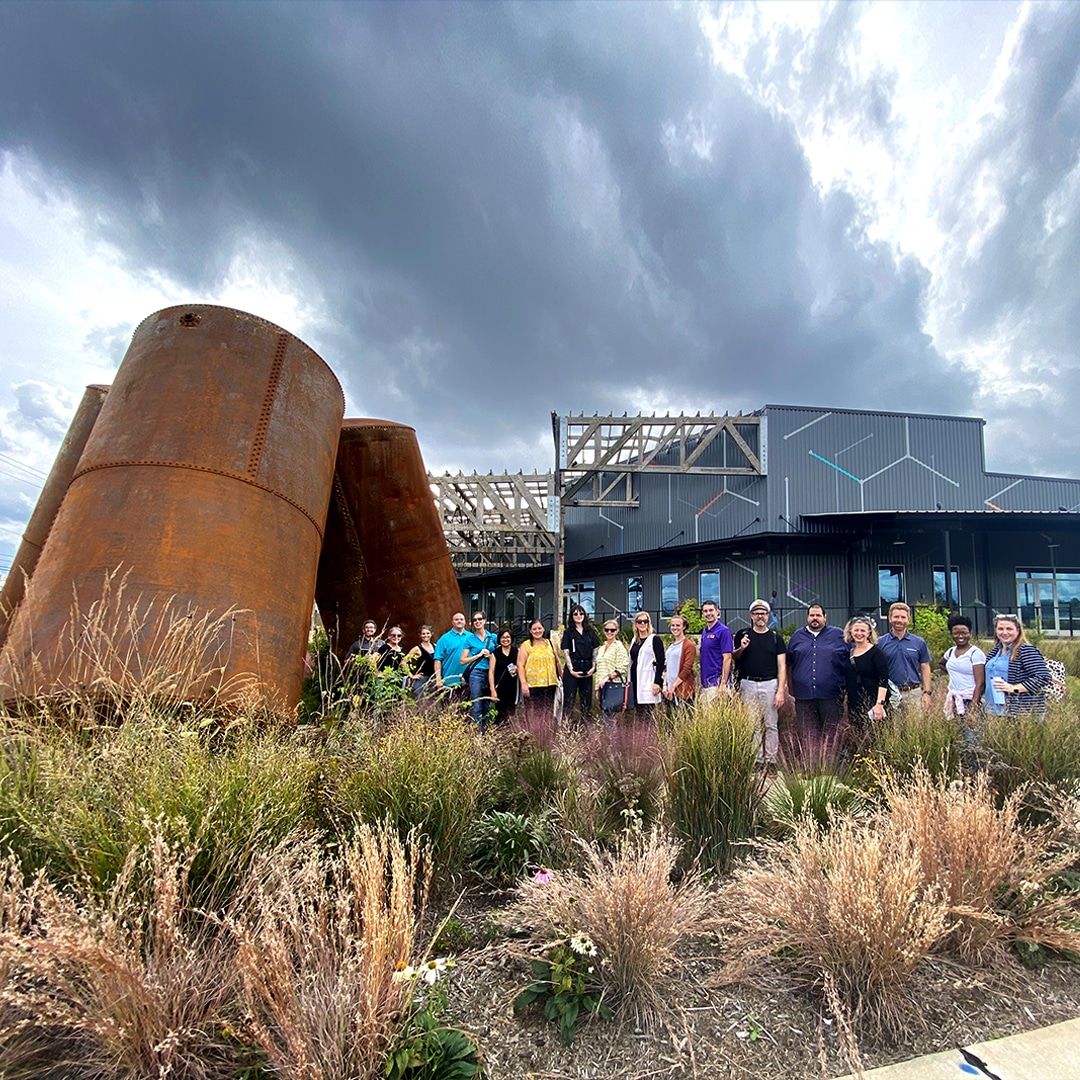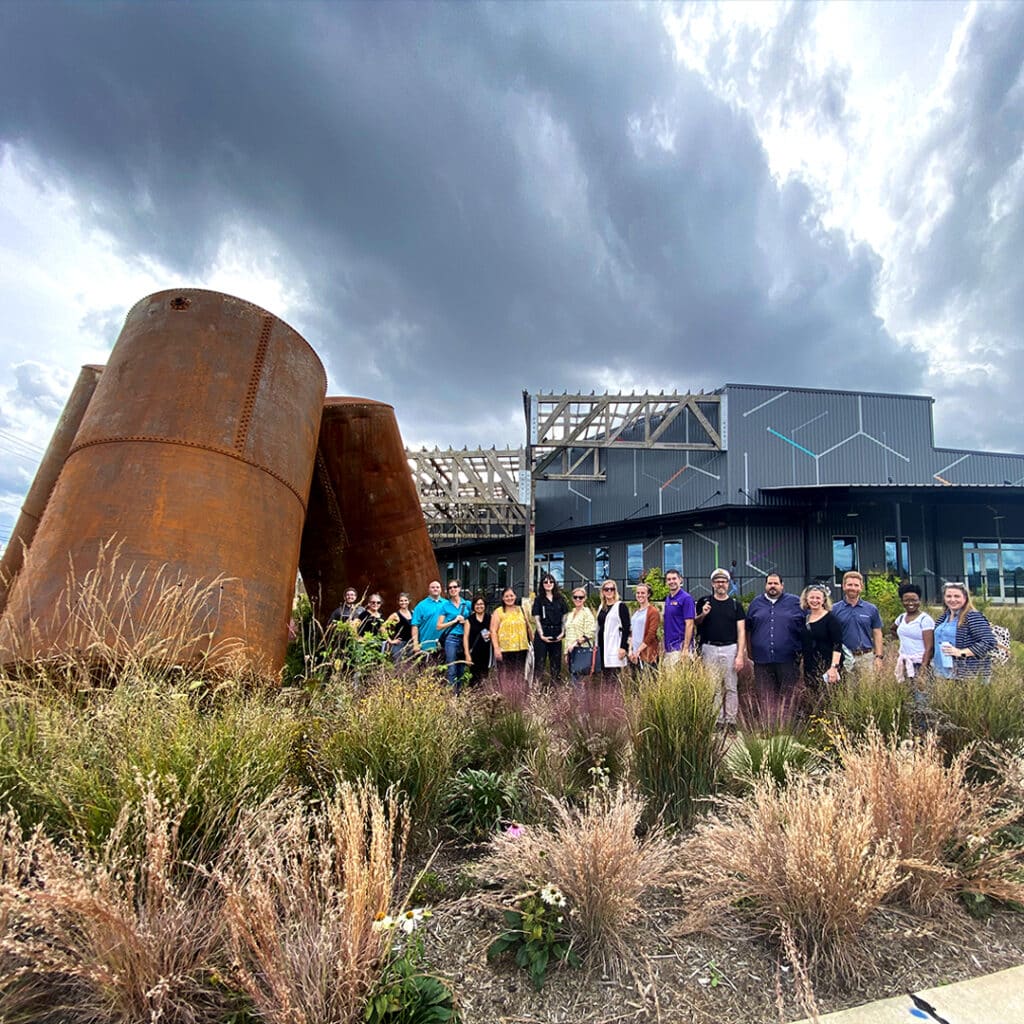 A full day of inspiration and team building!