meet the team
principals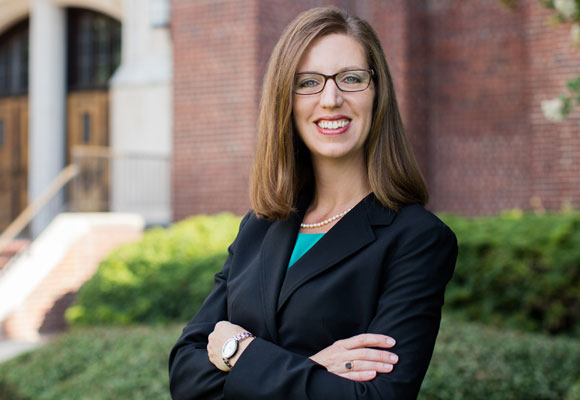 Heather Mitchell, AIA, LEED AP
Architect | President
read bio
Heather Mitchell
As President, Heather thrives when meeting new people, discovering client needs, and collaborating to arrive at creative solutions. Her love of architecture is rooted in fond memories of creating Barbie houses out of the wooden blocks handcrafted by her father. She earned degrees in Architecture from the University of Virginia and Syracuse University and has worked at BOUDREAUX for more than two decades. A mother of two children, an avid runner, and a budding triathlete, Heather loves to travel and share her passion for community, arts, and culture. Balancing firm and project leadership, she is looking out for your project's design character, budget, schedule, and team.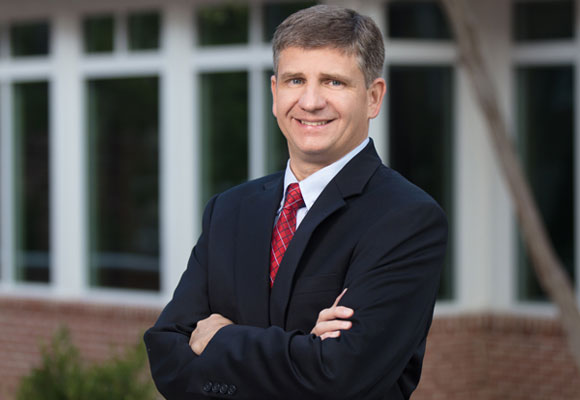 Randy Huth, AIA
Architect | Executive Vice President
read bio
Randy Huth
As Executive Vice President, Randy is known for both his design skills and in-depth technical expertise. Originally from Cincinnati, Ohio, he is a graduate of the University of Cincinnati's School of Architecture. Through its co-op program he road-tripped to Columbia every other academic quarter for work and ultimately BOUDREAUX became home. Very close to his four brothers, he still drives back and forth to Cincinnati regularly and those visits often include sibling competitions in the form of golf, running or poker. As a champion of quality for our studio and chief mentor, he will assure that your project is thoroughly and accurately detailed.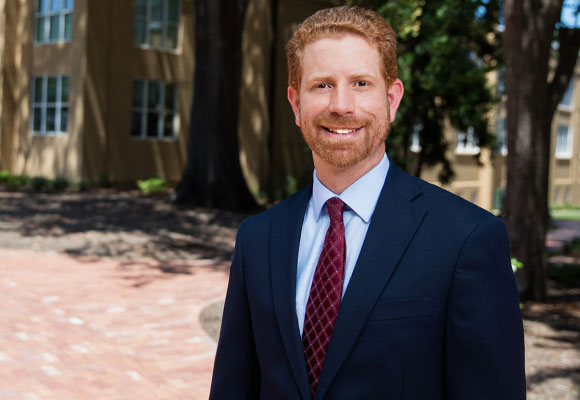 David Wiesendanger, AIA
Architect | Vice President
read bio
David Wiesendanger
Dave, a Louisiana State University School of Architecture alum, made BOUDREAUX his home after several years of practice in Louisiana. As both Vice President and Project Manager, Dave's steady demeanor and ability to lead from initial design through final construction contribute to project success. He ably tracks your schedule and budget, believing that quality design does not have to be expensive. He is inspired and refreshed by getting outdoors, choosing to hike and rock climb often. On the opposite end of the spectrum, Dave is also technologically-savvy and leads our IT to ensure we are on the cutting edge for both our team and our clients.
firm associates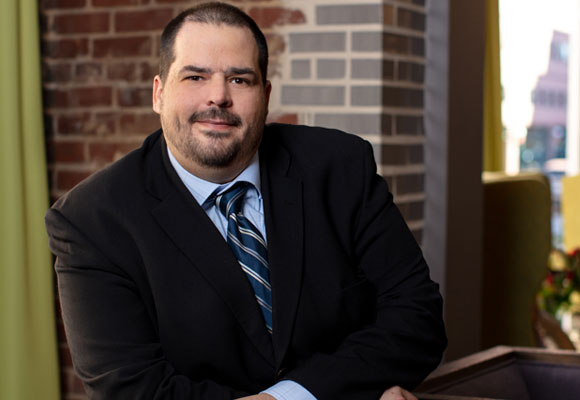 Justin Abrams, AIA
Architect | Associate
read bio
Justin Abrams
In Columbia, we have the six degrees of Justin Abrams, not Kevin Bacon. He has been actively building community connections since moving to our Capital City almost twenty years ago. As a child, Justin was always taking things apart and putting them back together again. His creativity often resulted in alternative solutions, bolstering the artist within. He started carrying a sketch book at a young age, fueling his desire to become an architect. Justin has been encouraging the next generation of architects at his alma mater, Clemson University, by guest critiquing and speaking to professional practice classes through his AIA leadership. Equal parts creative designer and technical problem solver, he is inspired by the research that is integral to the design process and getting to know the people that will inhabit each space. As an associate, Justin enthusiastically lives our mission. He helps guide our strategic direction and mentors emerging architects.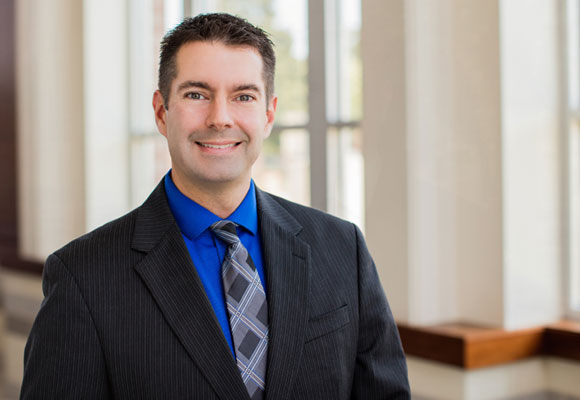 Chris Beard, AIA
Architect | Associate
read bio
Chris Beard
Chris left his beloved Louisiana State Tigers when he relocated to Columbia many years ago. As Corporate Associate and Project Manager, he has a "no ego, roll up your sleeves" approach to designing spaces that helps your organization work more effectively. Highly organized and disciplined, Chris dependably leads teams for government, community, corporate, education and faith-based clients. When not working, Chris is often using that discipline when playing golf or tennis. He feels privileged to assist you in any way that he can to make the design and construction process as enjoyable as possible.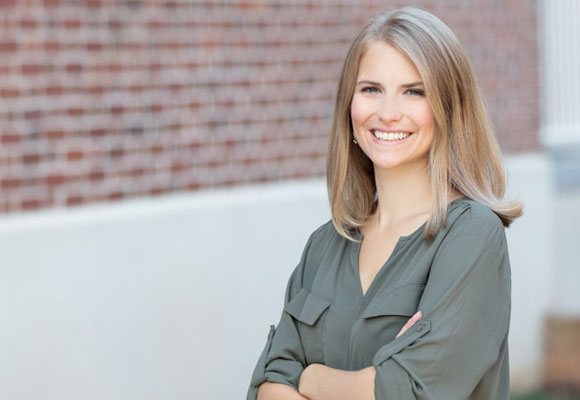 Tara Jerdan, AIA
Architect | Associate
read bio
Tara Jerdan
Tara is inspired through working with others and learning their experiences. User-focused, she believes that thoughtful design has the power to improve day-to-day lives and communities. The desire to create spaces that can change your mood, illicit a reaction, and give you an experience drove her to study architecture. A North Carolina native, Tara graduated from NC State with a degree Environmental Design in Architecture then earned her Master's in Architecture at Clemson University. With diverse project experience, including many renovations, Tara strives to make the complicated feel simple for her clients and projects. As an Associate with BOUDREAUX, she breathes new life into the firm's goal of bringing all clients thoughtful and creative design solutions.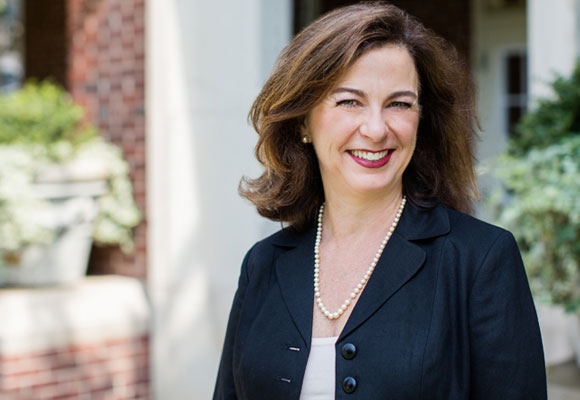 Irene Dumas Tyson, AICP, Associate AIA
Master Planner | Associate
read bio
Irene Dumas Tyson
Grounded in small town design values nurtured through a Mississippi State University architecture education, Irene thrives when creating communities that are vibrant, authentic, and livable. As our Director of Planning, her solutions blend architectural insight, planning expertise, and an eye for the future. Her stakeholder facilitation skills and contagious enthusiasm rally diverse voices toward strategic visions for their communities. Many professional and cultural organizations, as well as her church, find themselves the proud beneficiaries of her leadership and personal artistic and musical talents. Irene is ready to create with you a vision and an achievable roadmap for your community or campus.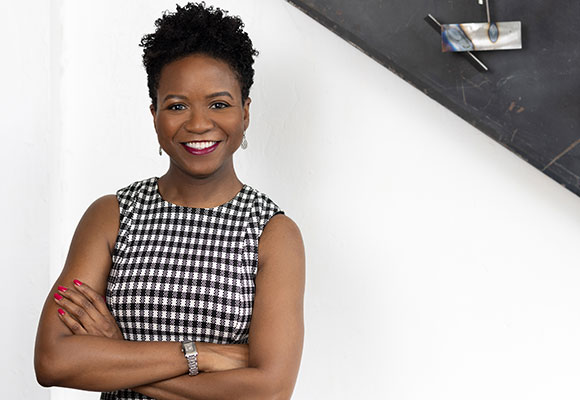 Tiara Williams, AIA, NOMA
Architect | Associate
read bio
Tiara Williams
Choreographed steps, perfect timing, and creative expression, Tiara's background as a dancer feeds her success as an architect. Growing up in her family church where her mother and grandmother preached, Tiara immediately fell in love with the art of dance. Her faith is strengthened performing through her church group's Dance Ministry. She also comes from a family of architects, and at an early age she learned the power of design. With a natural ability towards math and science, she thrived at Southern University A&M College in Baton Rouge. One of BOUDREAUX's principals worked with Tiara in Louisiana, and convinced her to bring her talents to Columbia. She soon became the one of only three licensed African American female architects in South Carolina and is now helping to launch South Carolina's Chapter of the National Organization of Minority Architects. Tiara has loved learning more about South Carolina history building by building. As an associate, Tiara helps guide our strategic direction and mentors emerging architects.
team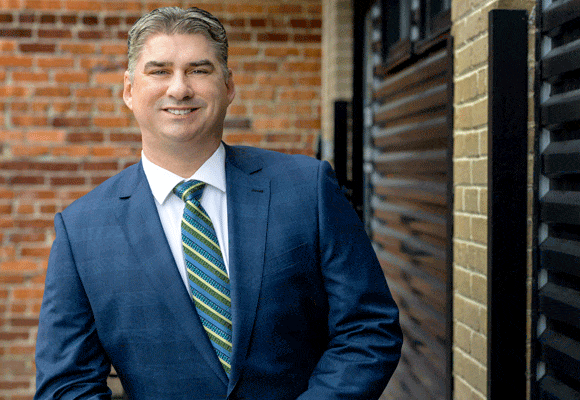 Ryan Bland, AICP
Senior Planner
read bio
Ryan Bland
Born and raised in a small town in the Midwest, Ryan grew up with a deep appreciation for the power of community. As a child, he spent countless hours playing with Legos, fascinated by the way each piece could be combined to create something entirely new (A passion you can still see exhibited on his desk in studio!). Little did he know that this love for building and creating would eventually lead him to a career in urban planning. Ryan received his undergraduate degree in Community and Regional Planning from Missouri State and went on to earn two master degrees from Iowa State one in Community Regional Planning and the second in Public Administration. After a 16-year career in local government planning and economic development, he understands planning opportunities and processes from the perspective of city and county leadership. He is always seeking creative, forward-looking solutions to help celebrate unique community assets. As a Senior Planner for BOUDREAUX, Ryan's enthusiasm for placemaking affirms his commitment to creating vibrant, livable places with thriving economies.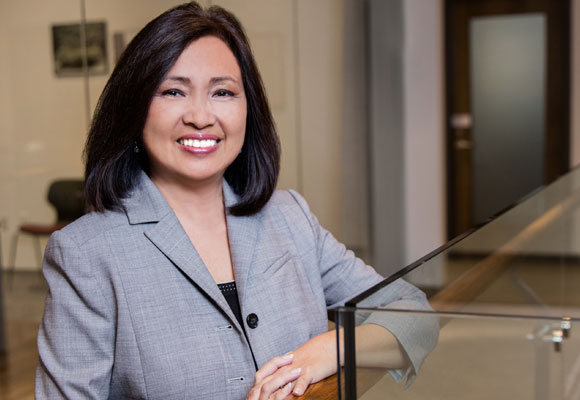 Joette Flora, AIA, LEED AP
Senior Project Architect
read bio
Joette Flora
A decision to be courageous. Joette's world opened up when she came to the United States from the Philippines to get her Masters in Architecture and Civil Engineering from the University of Illinois. She found the freedom to use her imagination and stretch her creative muscles. Trained to draw by hand, Joette quickly adapted as our industry transitioned to AutoCAD and is now a firm leader in the utilization of Revit building information modeling software. Her focus and follow through are of great benefit as she carries overall design intent through to the construction details of each project. These same strengths make her an expert in building code research and compliance. She is an accomplished Filipino dance instructor and we especially love when her family recipes make their way into the office. The sound of her infectious laugh fills our studio.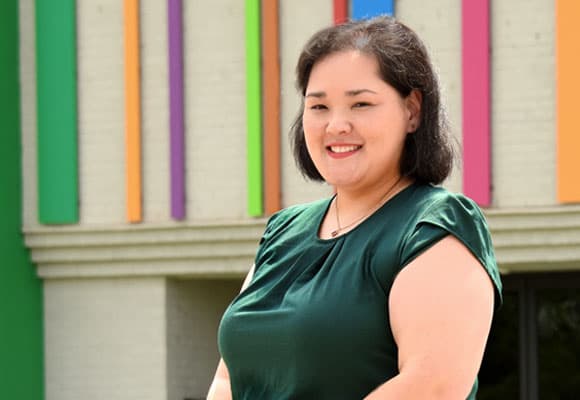 Coral Gresham, AIA, LEED AP BD+C
Architect
read bio
Coral Gresham
The puzzle pieces came together for Coral as she fulfilled her calling. Coral knew from a very young age that she would enter the design and construction industry. Growing up in an Army family stationed in Korea, Germany, and then to the Southeast - the journey took her to the University of Florida and then to the University of Illinois Urbana-Champaign and inspired a lifelong commitment volunteering to help youth unlock their potential in the design and construction industry. A community leader and industry advocate, her passion is education through service. Coral is a natural problem solver. She is at home on the construction site, nurturing relationships, and resolving challenges. Coral thrives on the logical planning process that is at the heart of every successful project.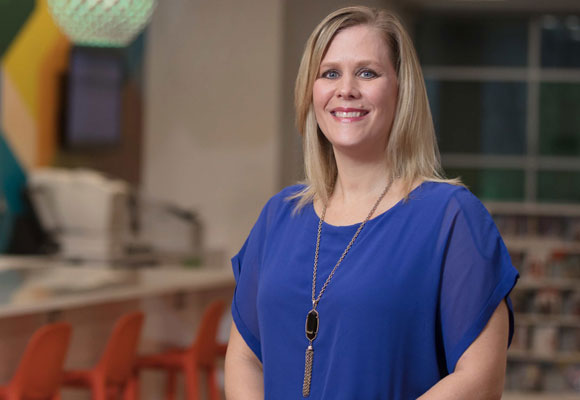 Ann Hampton
Accounting and Human Resource Manager
read bio
Ann Hampton
In months with an "r" in them, you can find Ann shucking oysters with friends and family around a campfire, and summer getaways are spent soaking up the sun and salt air at the beach. With a sunny disposition and a sharp mind for numbers, Ann is our Human Resources and Accounting Manager. Key to our successful banking and client relationships, Ann is focused on our financial health and supporting the team. Raised by two teachers, her love for learning has driven her to find and try new experiences. Her family has deep roots in Columbia. We often find visitors to our office went to high school with Ann. She has watched her hometown blossom into a thriving city, and takes great pride working for a firm that has thoughtfully helped shape the build environment in the city she loves.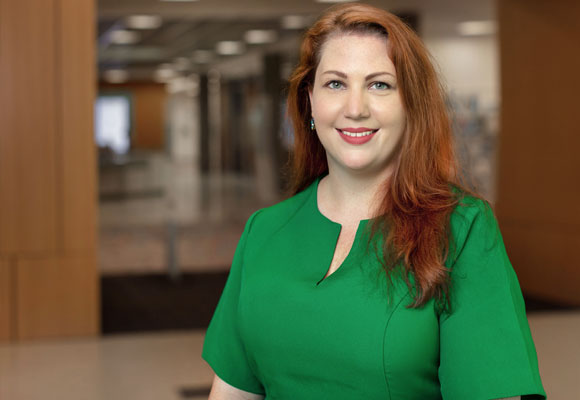 Rachel John
Marketing Director
read bio
Rachel John
Never one to shy away from a dare, Rachel believes in trying everything at least once. Taking opportunities to travel and explore she is determined to set foot on each continent. This desire to travel is fueled by her passion to experience different cultures, meet new people, and her love of art. With an Art History degree from Winthrop, she recognizes the transformative impact art has on communities and neighborhoods throughout time. As the Director of Marketing for BOUDREAUX, she works with company leadership to showcase our projects and services, organize pursuits of future projects, and to prepare the team for thoughtful interviews and submissions. Her creative zeal also supports our website and social media presence.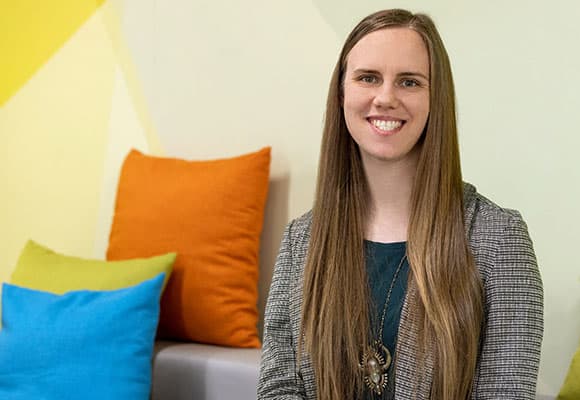 Amber Liebe, Associate IIDA
Interior Designer
read bio
Amber Liebe, Associate IIDA
Amber makes winning moves at game night and at BOUDREAUX. A board game enthusiast, she loves gathering with friends and planning her next steps. As a strategic thinker, Amber looks for opportunities to better a space. Graduating from Anderson University with an Interior Designer degree, her love of interior design and quality products brought her to Columbia. Her commercial furniture expertise adds value to our team. Amber loves to learn as much about a client to incorporate their branding and personality into spaces. She helps our clients make bold moves putting you ahead of the game.
Zach Long
Fitting the parts together under his old chevy truck, Zach has always had a passion for tinkering and figuring things out. His greatest triumph is making something work again. A graduate of Midlands Technical College's Architectural Engineering Technologies program, Zach is our go-to for project support. Ensuring all parts of a project design are working together, his Revit skills help support renderings and construction documents. Zach's roll up your sleeves team spirit and eagerness make him favorite team member.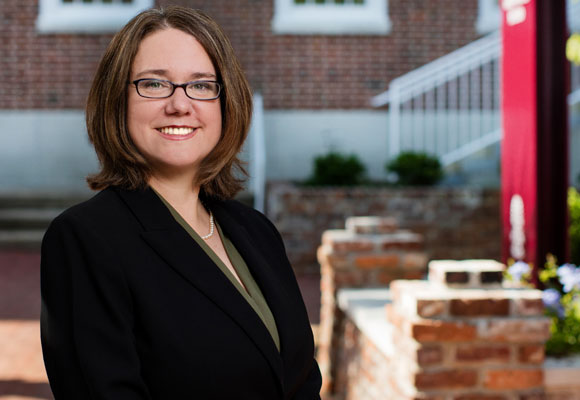 Karen Quinn, AIA, LEED AP
Architect
read bio
Karen Quinn
Inspired by the past, stories buried but waiting to be discovered, Karen has always had a passion for history. Her love for architecture comes from transforming buildings that are underutilized or abandoned into community beacons. A firm leader in Historic Preservation, Karen's mission has been to restore community treasures, knowing that the effort will send ripple effects into the surrounding neighborhoods. She takes community service to heart, and is particularly driven to assist the youth in our area. Through volunteering with nonprofits and her church, she continues teaching and exposing future generations to new experiences that widen and shape their limitless potential. Her love of learning, stemming from travel abroad during her years at Clemson University, combined with her hyper-organized approach make Karen a superior project manager for any project type.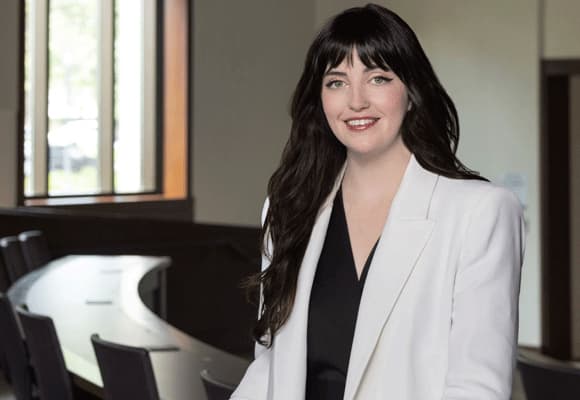 Jess Rosko, Associate AIA, Associate IIDA
Architecture
read bio
Jess Rosko
You'll find Jess Rosko walking through South End Charlotte with her traditional film camera, boba tea, listening to the Deftones. A double threat, Jess is a trained interior designer and architect. She earned her degree in Interior Design from Meredith College then decided to pursue her passion for Architecture. Returning to school, she earned her Master of Architecture degree from the University of North Carolina Charlotte. With this dual mindedness, she is particularly sensitive to the user experience inside and out. Jess comes from a family of designers and thrill seekers. She is a creative risk taker who enjoys learning about new materials and new places. Always ahead of the curve, she loves to travel and looks for things out of the ordinary and underappreciated. She has found inspiration from the historic temples of Japan to the dichotomy of old and new in New York City to the punk scene in London. Similar to her love for film photography, Jess is able to capture a client's vision and carefully develop spaces that elevate and inspire.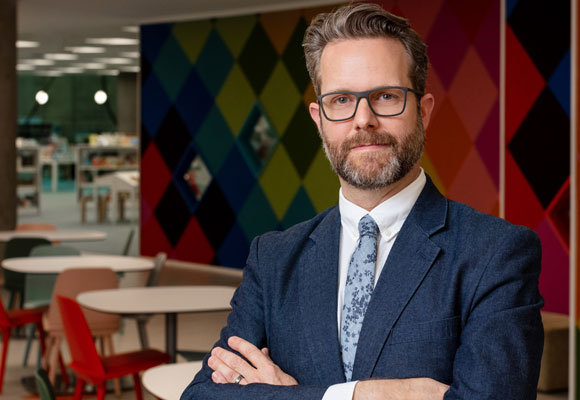 George Schafer, Ph.D., RA
Architect
read bio
George Schafer
Architecture isn't just buildings. To George, architecture is designing the spaces we inhabit to reflect the society we want to become. In this spirit, with dual roles as professor and practitioner, George brings critical thinking and design energy from architectural school studios to the practical production of quality construction documents and coordinated building systems. Along with his work with us, George is a part of the faculty at the Clemson University School of Architecture. This is a return home, as he first graduated from Clemson's Architecture program, and then earned his Master's of Architecture from Harvard University. His design approach is that of a quiet leader and a careful listener. Coming from a family of teachers, George is always educating in the service of others. He elevates design thinking and conversations in our studio.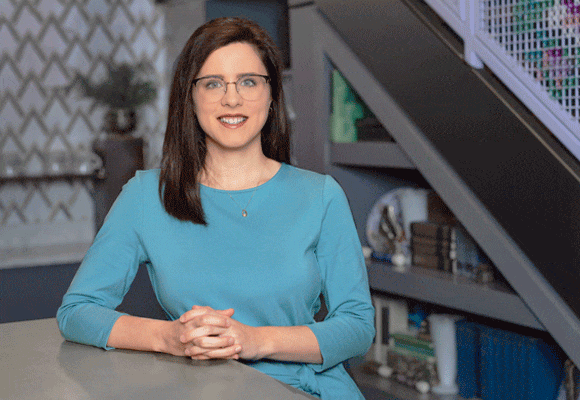 Elise Shepard, Associate IIDA
Interior Designer
read bio
Elise Shepard
The layered blue mountain peaks emerge, and rhododendron covers the forest floor. This is where Elise finds her inspiration. A true Mountaineer with a degree in Interior Design from Appalachian State, she's most at home in the mountains. She applies her experience traveling and inspiration she draws from nature to guide client visions and create lasting spaces. Elise is a thoughtful listener highly attuned to the emotions and energy of people and the experience they want their space to elicit. She creates unique spaces that uplift and enhance the experience of space. One of her greatest strengths as a designer is her ability to work collaboratively with clients to create timeless projects that reflect their unique style and brand. Counterbalancing these creative skills, she is highly technical and loves detailing drawings for construction. She believes that a successful design project is built on the continuity between design thought and final execution. Fostering planning and communication, she takes pride in her ability to anticipate and solve problems before they arise. With strong roots in the Carolinas, Elise's designs are always deeply rooted in a sense of place.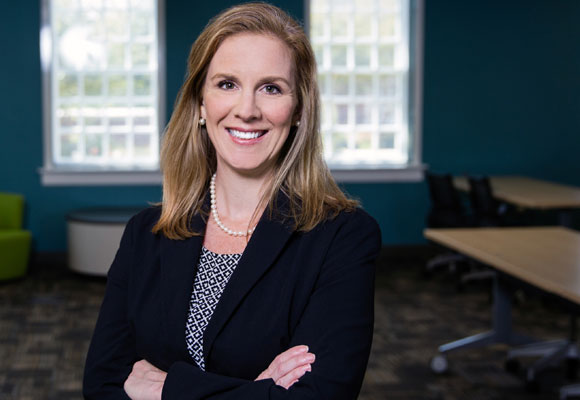 Erica Timmons, LEED AP BD+C
Sustainability and Project Coordinator
read bio
Erica Timmons
Good things come to those who sweat. Whether it's at work, with her family, or just for fun - Erica is the embodiment of a hard worker. Starting young, she exceled in gymnastics and played varsity soccer which led to a college scholarship. Erica even met her husband doing reps at the gym. She has passed this love of sports and teamwork to her children who also play soccer and run cross country. As Sustainability and Project Coordinator, she plays a role in every project's success. Her tenacity and deep understanding of the project management process and are of value to you and our team. Erica shares our dedication to sustainability and drives our LEED and Green Globes certification processes.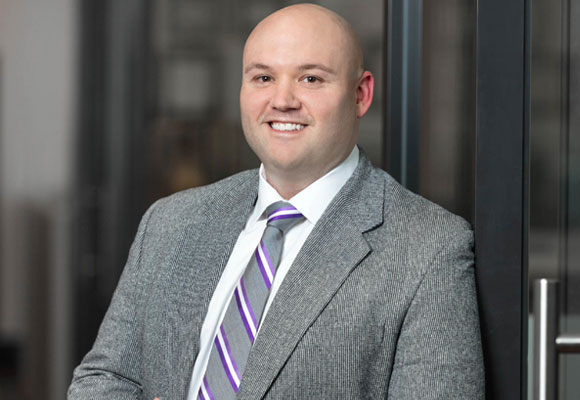 James Wall, IIDA, NCIDQ
Interior Designer
read bio
James Wall
A design guru, Jimmy Wall is dedicated to enhancing experiences. Early in his career, he discovered a love of the theatre and thematic amusement attractions. He has a prolific history in set design and construction for motion pictures and live performances. With a degree in anthropology, a master's degree in Interior Design from University of Florida, and research interests in evidence-based design, environmental psychology, and place-making, Jimmy's driving force has always been storytelling. His gift for listening, engaging, and identifying true needs, he is your project's biggest advocate. He is able to translate the spirit of a building and actively works to honor the character of spaces aligned with a client's vision. Fulfilling his lifelong dream of shaping people's experiences through design, his work reflects a sense of place that embodies its context and its culture.