cultivating

relationships


designing inspiring

places


enriching

communities

Campus Village Christ the King High School Communities community Conference Conference Presentation Cultivating Relationships Faith-Based Girl Scout Groundbreaking headquarters Hilton Head Historic Columbia Foundation Inspired Design Interiors landmark MACK McCormick Midlands Technical College NAWIC New Construction North Carolina Power 30 public engagement rutledge SCCCMA SHPO state credit union studenthousing uofsccampusvillage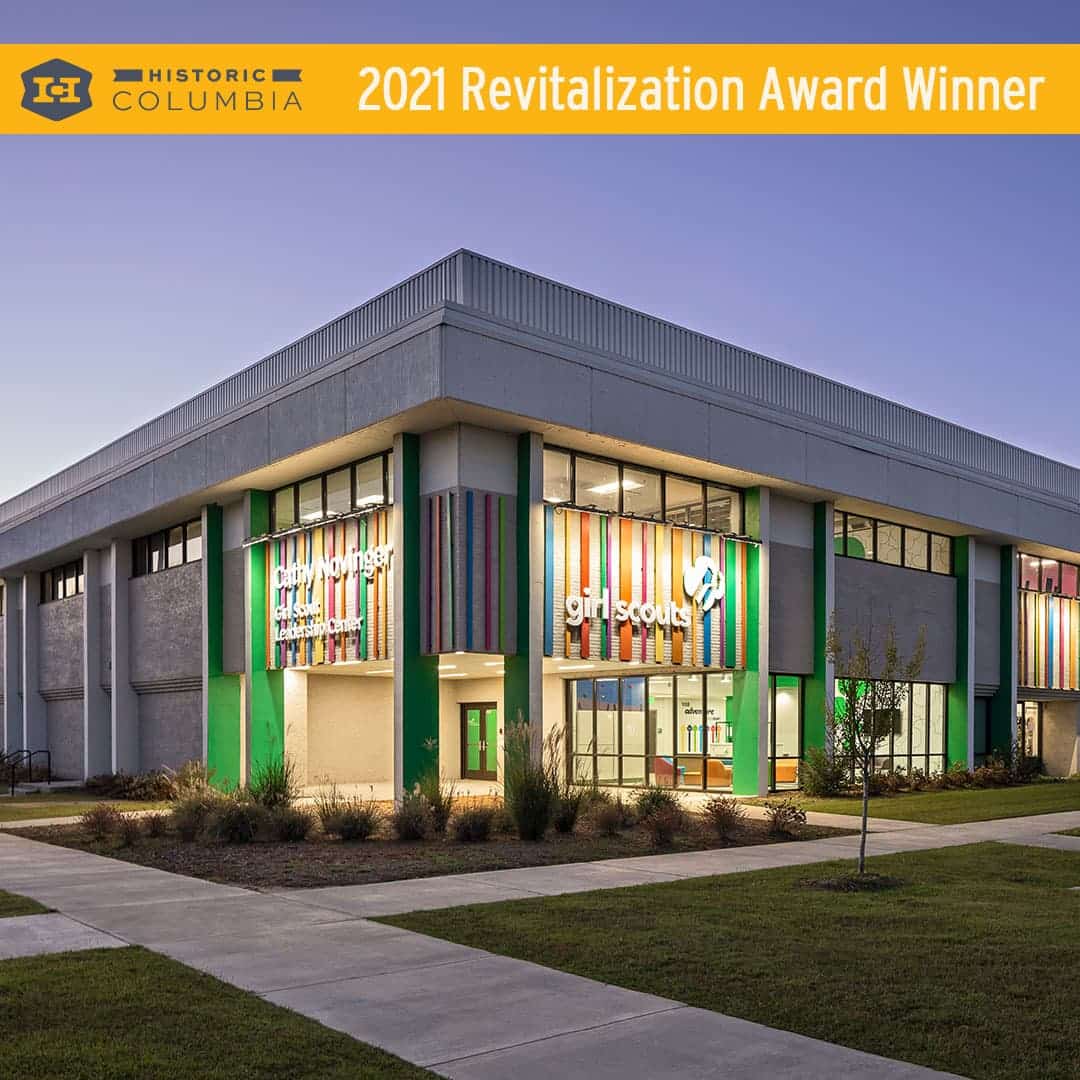 Friday May 21, 2021
Cathy Novinger Girl Scout Leadership Center wins Historic Columbia's Preservation Revitalization Award
Congratulations goes to the the Cathy Novinger Girl Scout Leadership Center project team! Each year Historic Columbia celebrates Preservation Month through an awards program recognizing notable examples of preservation, rehabilitation, and restoration projects that have maintained or added to Columbia and Richland County's historical, architectural, and cultural heritage. When merited, persons or entities whose contributions have advanced local preservation efforts are championed through the distinguished Preservation Leadership Award.
https://www.historiccolumbia.org/preservation/preservation-awards
This was a collaborative effort between the leadership at Girl Scouts Mountains to Midlands SC and our design team. Visit our project page to learn more about this incredible revitalization effort: https://www.boudreauxgroup.com/project-girlscouts.php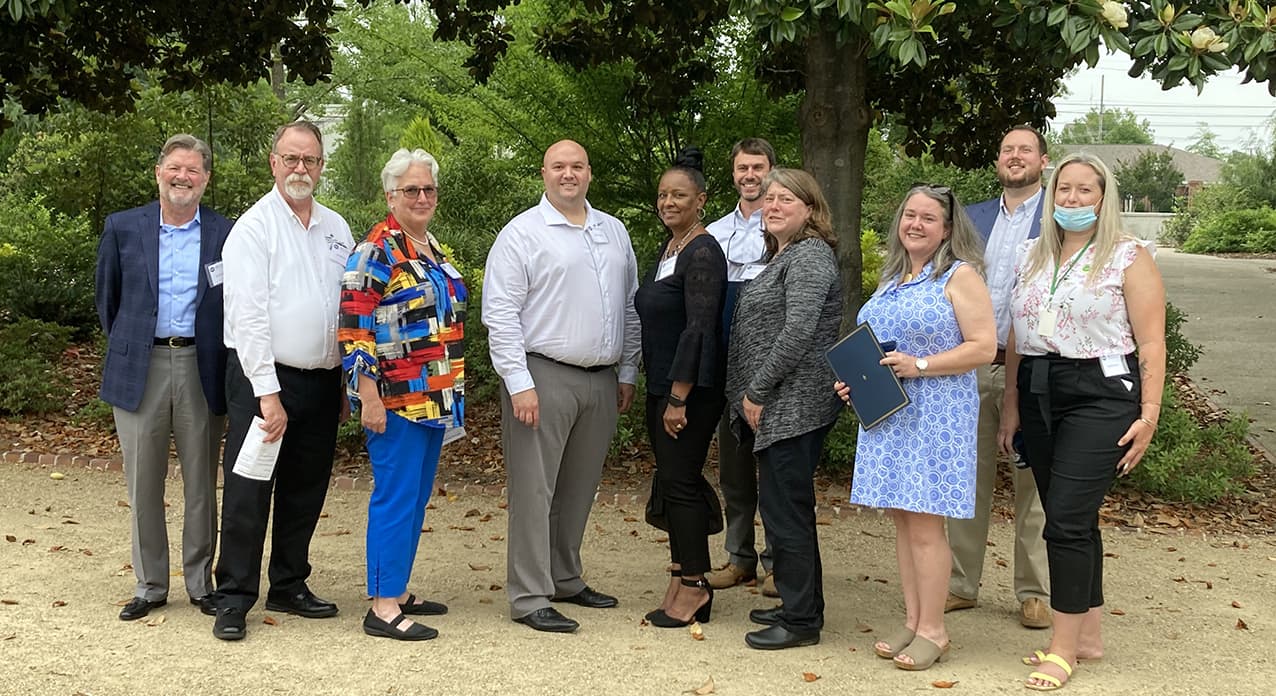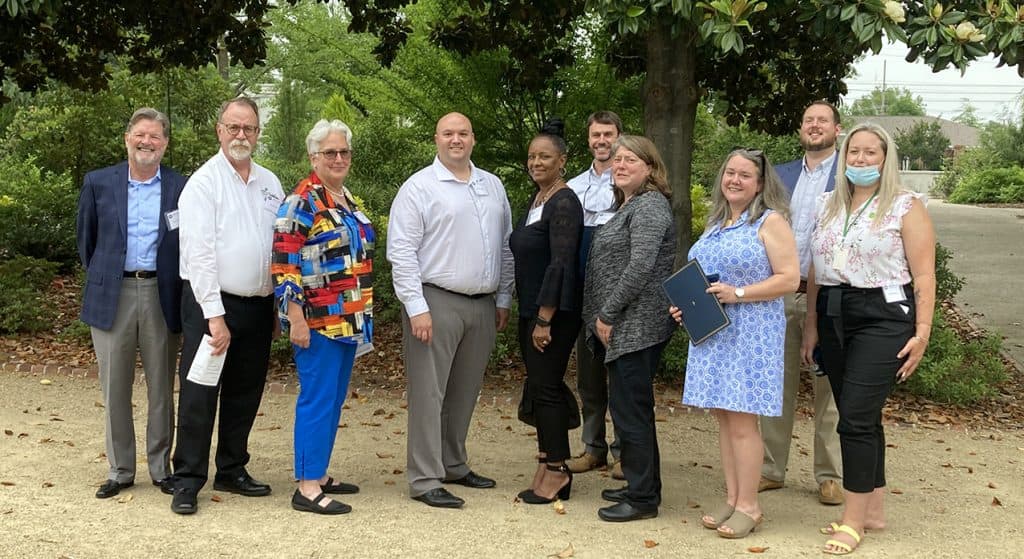 Less than a block from the Congaree River, in the Innovista District of Columbia, The Cathy Novinger Girl Scout Leadership Center promotes Girl Scout's core values and develops tomorrow's leaders. Creatively and respectfully energized through educational and interactive overnight experiences, the Center stands as a piece of Columbia history revitalized.
A remnant from the heavily industrial district once located near the river, the late modernist building was built in 1971 as offices and laboratories for the SC Department of Agriculture. 1107 Williams Street consists primarily of a concrete structural system with brick masonry infill panels and ribbon windows. It was built in two phases; originally the bottom floor of the building was once an open parking structure that was enclosed in 1974 to increase office and laboratory space. After being purchased by the Girl Scouts of SC Mountains to Midlands, the non-profit worked with BOUDREAUX's architectural and interior designer team to reimagine interior and exterior, while maintaining the economy and austerity of the existing structure.
Through vision sessions with board members, community leaders, and the Girl Scouts themselves, the design and program revolved around evoking a feeling of WOW. They wanted the space to be fun, sophisticated, flexible, and colorful. The interior renovation includes all new mechanical, plumbing, fire protection, and lighting systems as well as dynamic finishes branded to the Girl Scouts values. The main building modification responds to this vision and to the city design requirement to celebrate a corner entry as dictated by the Innovista Design Overlay District Guidelines. The Innovista Master Plan is envisioned to create a vibrant, pedestrian friendly, mixed use urban neighborhood along the river from Gervais Street southward to Catawba Street. In this spirit and as an anchor building at a future Innovista gateway, the design re-opened and emphasized the corner with a subtractive gesture that showcases the iconic concrete structure in a cost-effective way. By also removing a portion of the second-floor structure at this location, a two-story entry lobby was created. When the girls arrive for the weekend, many of whom are leaving home for the first time, they are "wowed" and, literally, want to start climbing the walls as their adventure begins.
This building contains a highly packed and innovative program organized to celebrate and expose the original structure and materials. Focusing on specific Girl Scout concepts like business enterprise, global citizenship, healthy living, the arts, outdoor education, and STEM activities, the new design gives each element its own dynamic, colorful space. The interior of the building brings together a variety of uses from highly flexible meeting spaces, a Girlz Gear retail store, Art Studio, STEM Lab, and overnight bunk rooms (each themed to a different curriculum related adventure) to the Columbia Service Center offices.
Taking advantage of the views to the State House and downtown, the building capitalizes on its Innovista location and river proximity to enhance indoor outdoor connections. The western side of the building was also re-opened to create covered outdoor spaces. No troop's overnight is complete without a visit to the firepit for S'mores. Troop singalong and badge awards happen in the various outdoor spaces. Reminiscent of campfires, the design even incorporated a fun nod to Girls Scouts in the selection of the cream color exterior paint, Sherwin Williams "Marshmallow."
Revitalizing an existing building, BOUDREAUX celebrates the Girl Scout mission and brand identity all of the way through to graphic design and the selection of furnishings, signage, and accessories. The colorful exterior hints to visitors the fun activities contained inside while maintaining the late modernist character. Uniting varied parts and program, a fun and professional aesthetic supports a consistent theme, when you are here – "Girls Rule."