cultivating

relationships


designing inspiring

places


enriching

communities

Campus Village Christ the King High School Communities community Conference Conference Presentation Cultivating Relationships Faith-Based Girl Scout Groundbreaking headquarters Hilton Head Historic Columbia Foundation Inspired Design Interiors landmark MACK McCormick Midlands Technical College NAWIC New Construction North Carolina Power 30 public engagement rutledge SCCCMA SHPO state credit union studenthousing uofsccampusvillage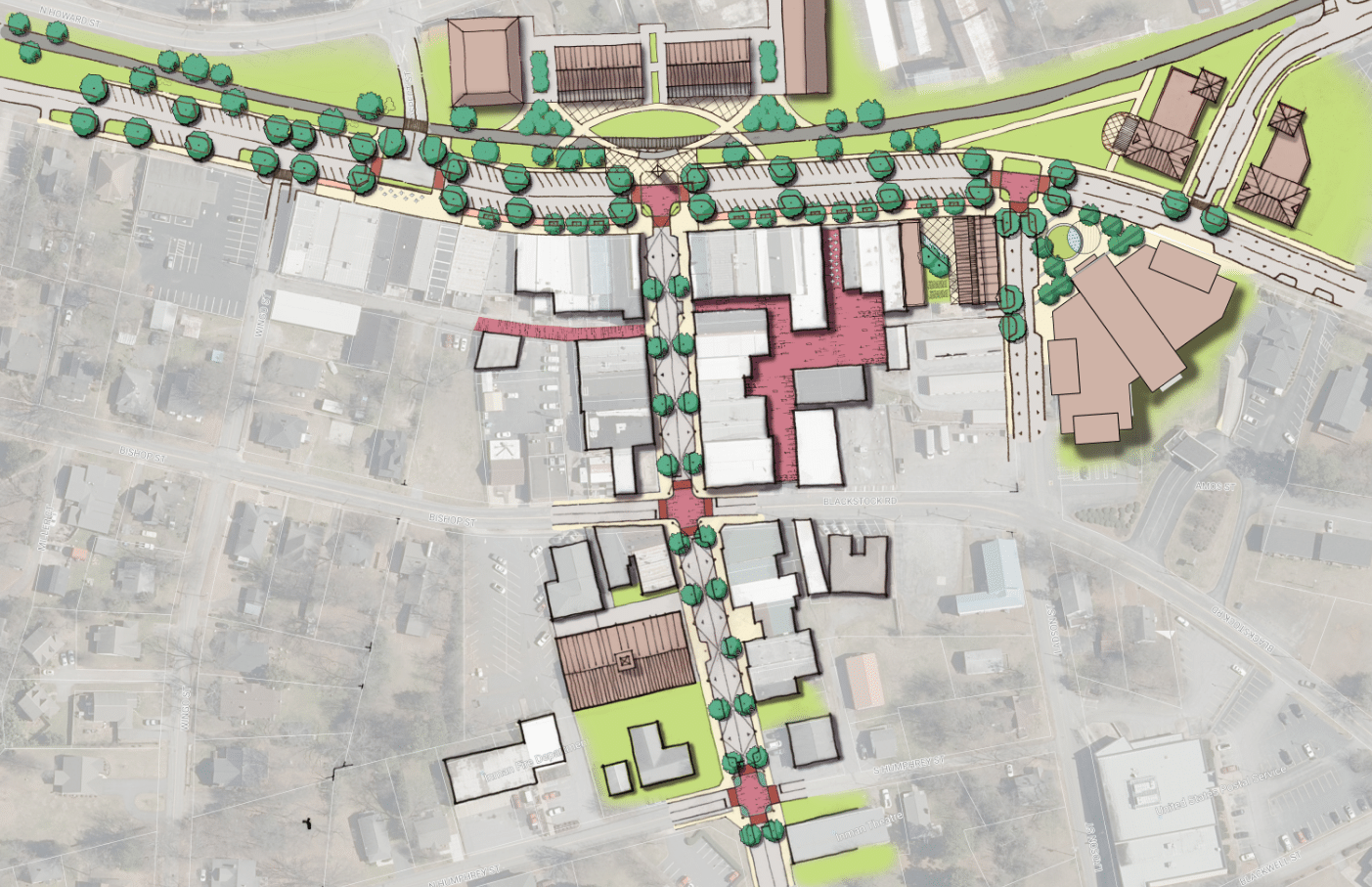 Thursday December 1, 2022
City of Inman Wins State Planning Award
The City of Inman was awarded the Rural Outstanding Project Award for their master planning efforts from the South Carolina Chapter of the American Planning Association (SCAPA) at their annual conference. Mayor Cornelius Huff, City Manager Joe Lanahan, City Planner April Gibson, and master planning partner Irene Dumas Tyson with BOUDREAUX and Larry McGoogin with Toole Design Group received the award and presented the Downtown Master Plan at the SCAPA Conference.
The City of Inman Downtown Master Plan documents the envisioned destination for downtown Inman. Even in the midst of Covid limitations, the community participated, gave their ideas and helped craft the vision and the recommended catalyst projects to propel downtown revitalization.
City of Inman leaders realized the importance of creating a vision and bringing the community together in a new way.
BOUDREAUX, along with Toole Design and Fred Delk, tailored a master planning approach to meet the needs and resources of the city. The Downtown Master Plan for the City of Inman produced a visionary and strategic framework for downtown revitalization. Most importantly, this master plan, created by a passionate team and with unprecedented public input, started the City on a path of implementation before the plan was complete.
With the master plan as their map and through the leadership of City Council and the Administrator, since 2020 the City has successfully revived and increase funding for the façade grant program, supported the opening of six new businesses in downtown with more opening in 2022 and 2023, built new regional partnerships, hired a planning director to manage facades and the City's growth and development plus an additional streets staff to manage downtown beautification, extended downtown boundaries across the railroad tracks, and, most important, unified a community of 'been heres' and newcomers with a collective vision. The 2021 Downtown Master Plan is an exemplar of creating a plan that is authentic to the place and an implementation framework that will not sit on a shelf. This plan guides the work of the City's administration everyday and is fueling downtown revitalization.