cultivating

relationships


designing inspiring

places


enriching

communities

Campus Village Christ the King High School Communities community Conference Conference Presentation Cultivating Relationships Faith-Based Girl Scout headquarters Hilton Head Historic Columbia Foundation Inspired Design Interiors landmark MACK McCormick Midlands Technical College MTC NAWIC New Construction North Carolina Power 30 Professional public engagement Samuel J Cadden Chapel SCCCMA SHPO studenthousing uofsccampusvillage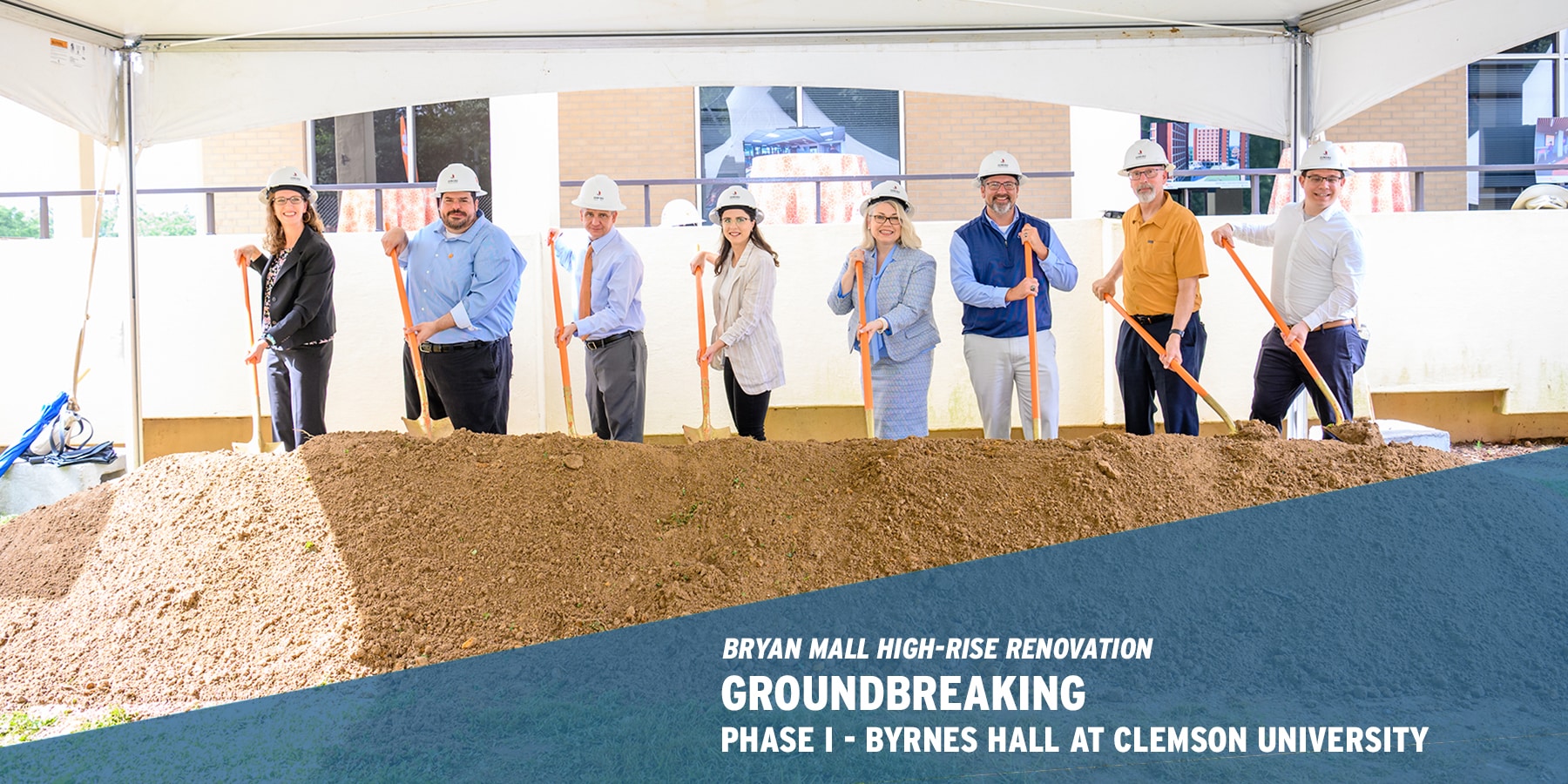 Tuesday June 20, 2023
GROUNDBREAKING: Bryan Mall High-Rise Renovation – Phase I
Clemson University has launched a $155 million renovation project for three high-rises: Manning Hall, Lever Hall, and Byrnes Hall. All built in the late 1960s and early 1970s, they will undergo extensive upgrades. The project focuses on interior renovations, including the mechanical, electrical, and plumbing systems, while also enhancing accessibility for individuals with mobility disabilities. The exteriors will see improvements such as reroofing, and the main entrances will be relocated to create a community courtyard and social space.
BOUDREAUX teamed with Little and Juneau Construction have designed and started construction on Phase I of the project. Clemson University chose renovation over demolition and rebuilding to provide quality housing at a competitive rate compared to other institutions, saving an estimated $125 million. The project also addresses student desires and needs by improving living spaces and adding study and social areas on each floor.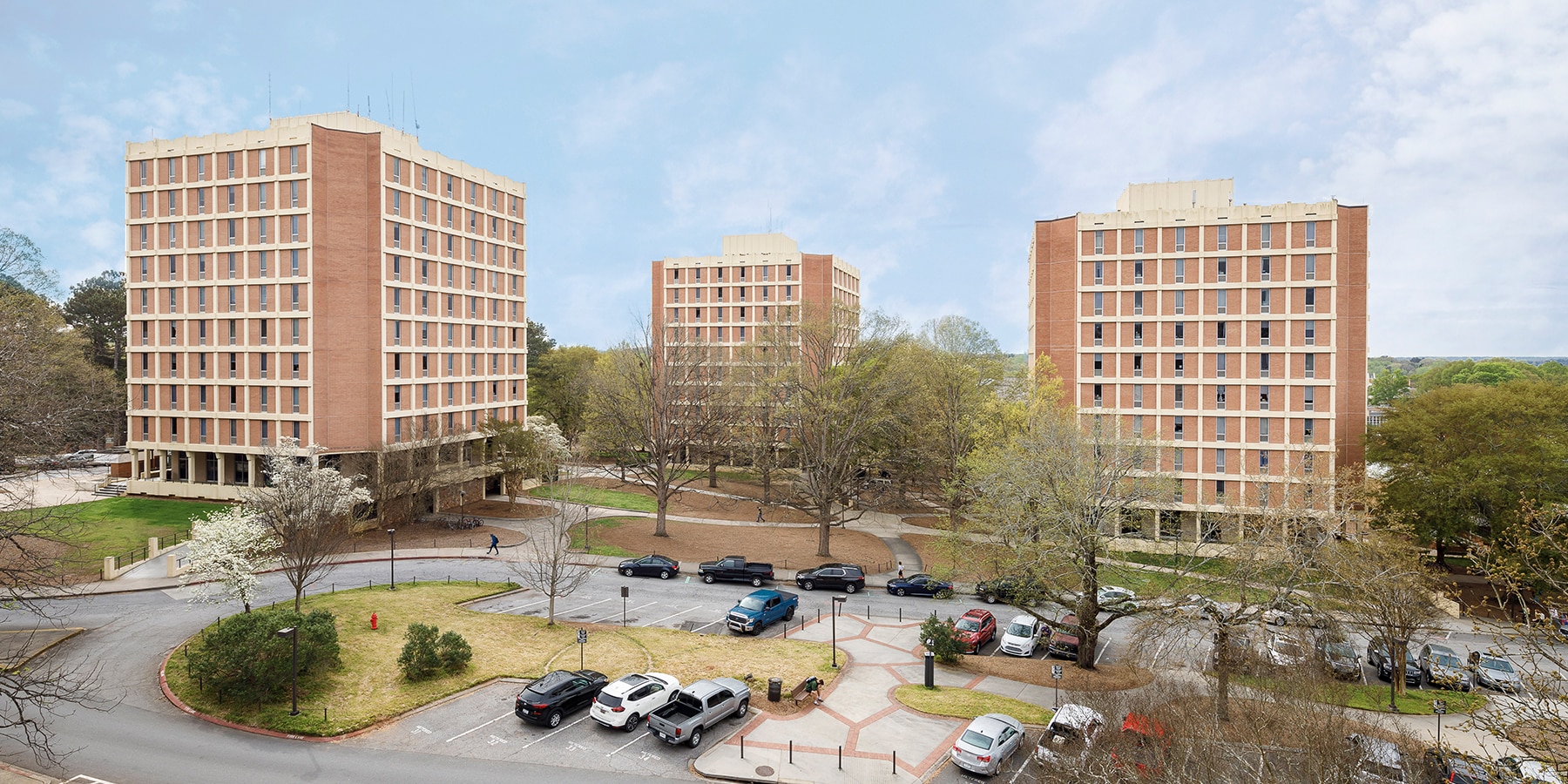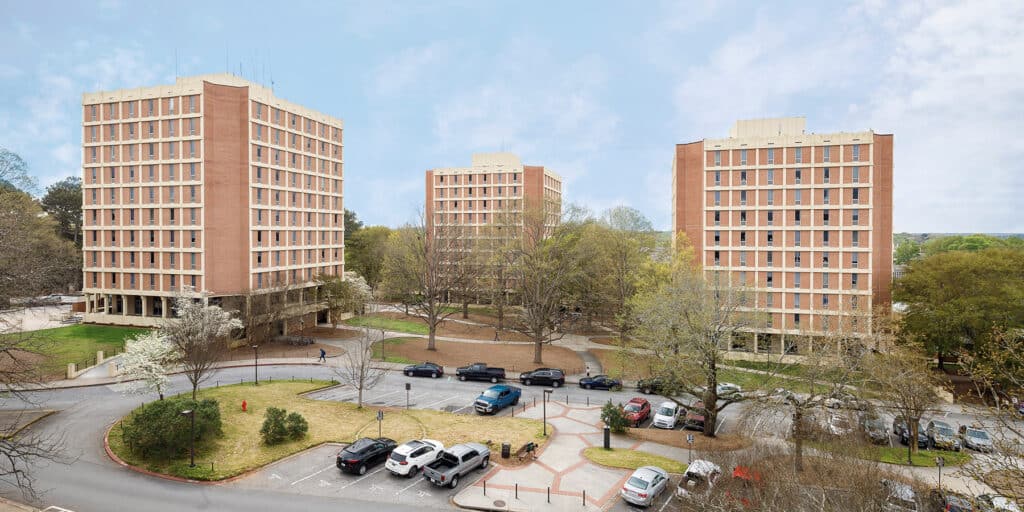 The renovation aims to foster a sense of community and organic connections among students. Common areas will be added to every floor, offering spaces for study and socializing. The outdated community bathrooms will be replaced with private bath spaces. Clemson University's commitment to offering affordable community-style housing and providing students with various choices is reflected in this project. With this ambitious undertaking, the university revitalizes its high-rise complexes, creating an inclusive living environment that promotes student success and well-being.
Watch the interview with Clemson University's Associate Vice President Auxiliary Enterprises, Kathy Hobgood:
https://www.wyff4.com/article/clemson-university-dorm-renovation/44269503