cultivating

relationships


designing inspiring

places


enriching

communities

Architecture Award awards Campus Village Charlotte clemson Clemson University columbia Cultivating Relationships Culture Design enriching communities Experience Higher Education historic Historic Preservation Inspired Design Interior Design Interiors Irene Dumas Tyson Leadership Local Government Master Planning merit award New Hire south carolina Tiara Williams ULI University of South Carolina workplace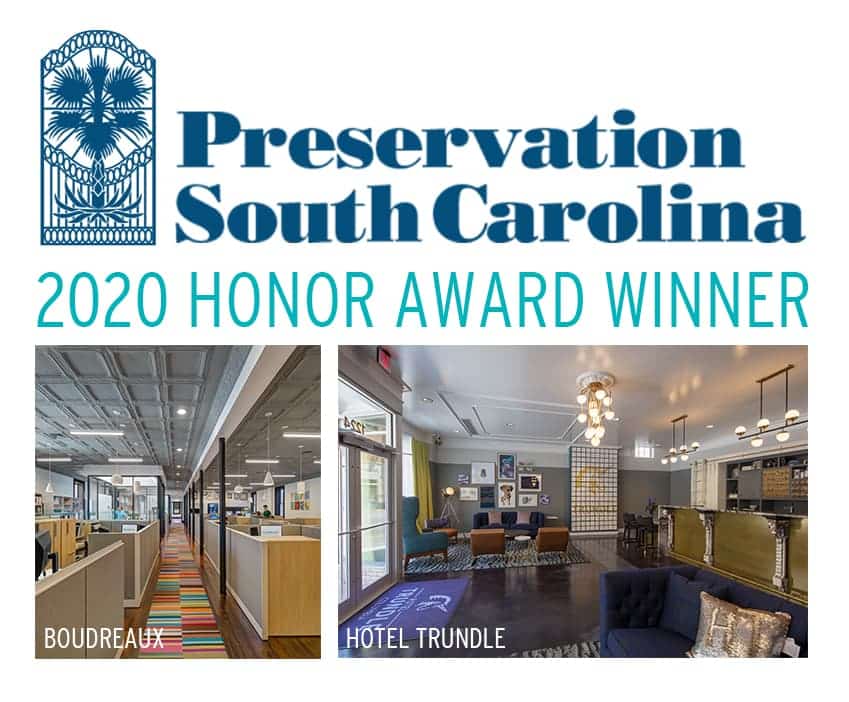 Tuesday September 8, 2020
Historic Preservation Honor Award – Hotel Trundle & BOUDREAUX Offices
HOTEL TRUNDLE & BOUDREAUX RECOGNIZED BY 26TH ANNUAL SOUTH CAROLINA HISTORIC PRESERVATION'S HONOR AWARD
The combination of the boutique Hotel Trundle and BOUDREAUX's architectural studio was recently recognized by South Carolina Department of Archives and History, Preservation South Carolina, and the Office of the Governor with an Honor Award as part of their 2020 Historic Preservation Awards.
This high impact project has transformed three vacant dilapidated retail buildings, and now stands as an example of outstanding commitment to historic preservation and exemplary preservation techniques. Attracting visitors from all of the country this project has contributed to the economic revitalization of downtown Columbia. The Honor Award celebrates historic preservation efforts around the Palmetto State. The team was able to demonstrate an outstanding commitment to preserving South Carolina history.
"It is exciting to be recognized among high caliber projects throughout our state. We are grateful to our entire team especially the designers in our office and Hotel Trundle husband and wife team owners, Rita Patel and Marcus Munse, for their energy, patience and vision. This is just further evidence of the forward momentum in Columbia and, even more, the power of creativity and perseverance to reenergize the historic cores of downtowns across our state," said Heather Mitchell, President of BOUDREAUX.
Developed as a single project, the three buildings located at the corner of Sumter and Taylor streets, formerly Powell Furniture, Western Auto, and Rose-Talbert Paints, now comprise Hotel Trundle and the BOUDREAUX's studio. The hotel encompasses both floors of Western Auto and Rose-Talbert Paints on Taylor Street as well as the first floor of the Powell Furniture Building. BOUDREAUX—an architecture, planning, preservation and interior design firm—occupies the second floor of this building. The project is an excellent example of adaptive reuse and has helped expand the vitality of Main Street to adjacent blocks.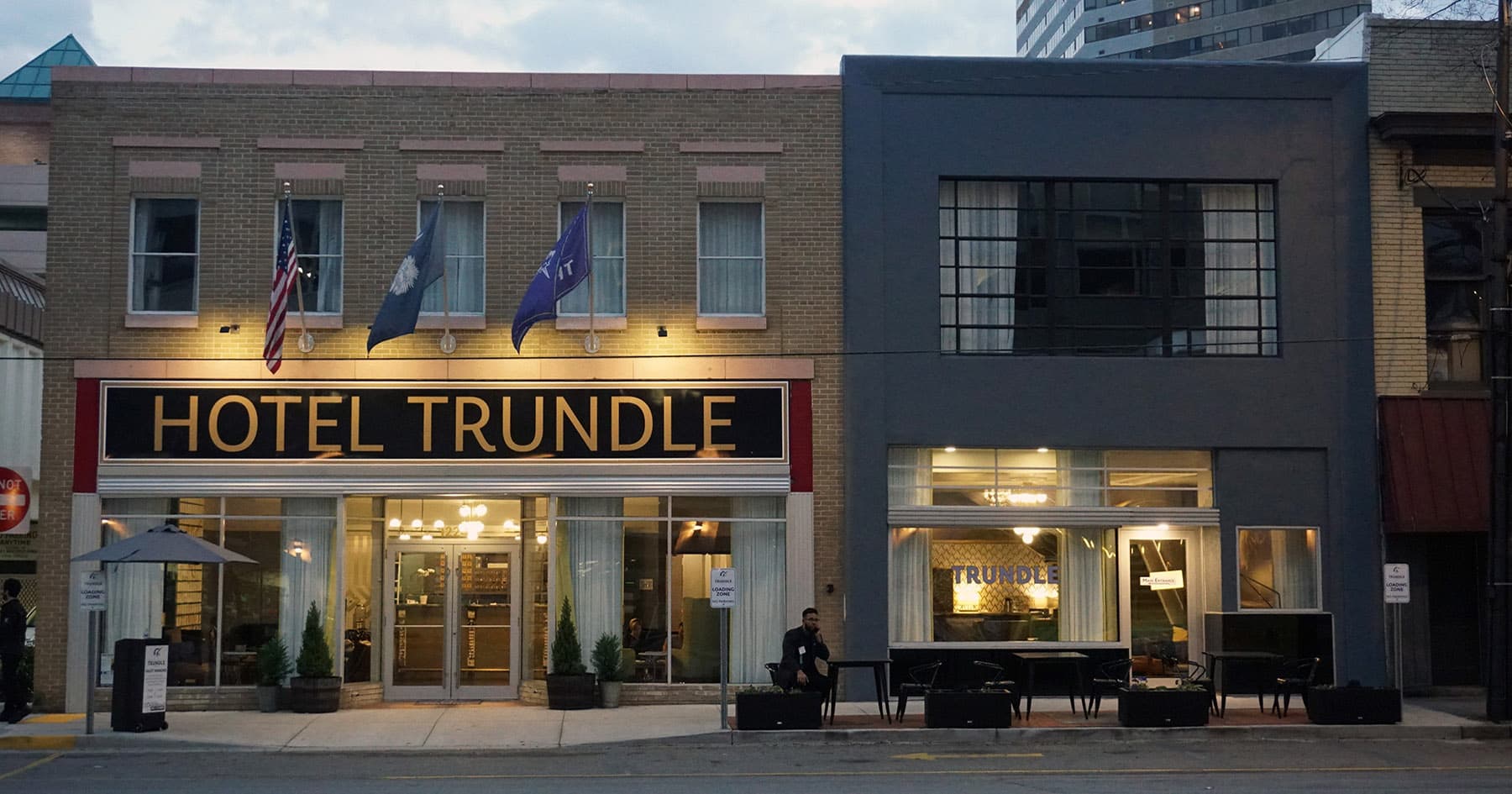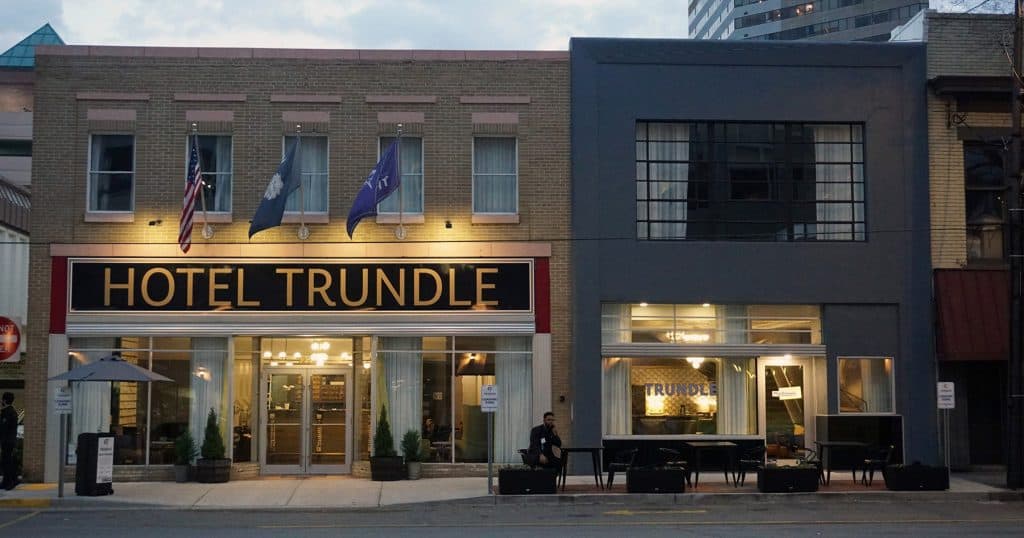 The project took advantage of multiple tax incentives including abandoned building tax credits, facade easements, Bailey Bill, and state and federal historic tax credits. The City's establishment of the Main Street National Register historic district made the project eligible for many of these tax incentives. The expertise of local attorneys Rogers Lewis Jackson Mann & Quinn enabled the project to take advantage of the combination of these incentives which created a financially viable project.
As the contractor on this project, President Lee Mashburn of Mashburn Construction said, "Mashburn takes pride in bringing old, empty buildings back to life. Our expertise in historic projects, brings forward a well-qualified team to ensure the most cost effective and sustainable preservation techniques that have a long-lasting impact on our community and also provide new, lively spaces to enjoy."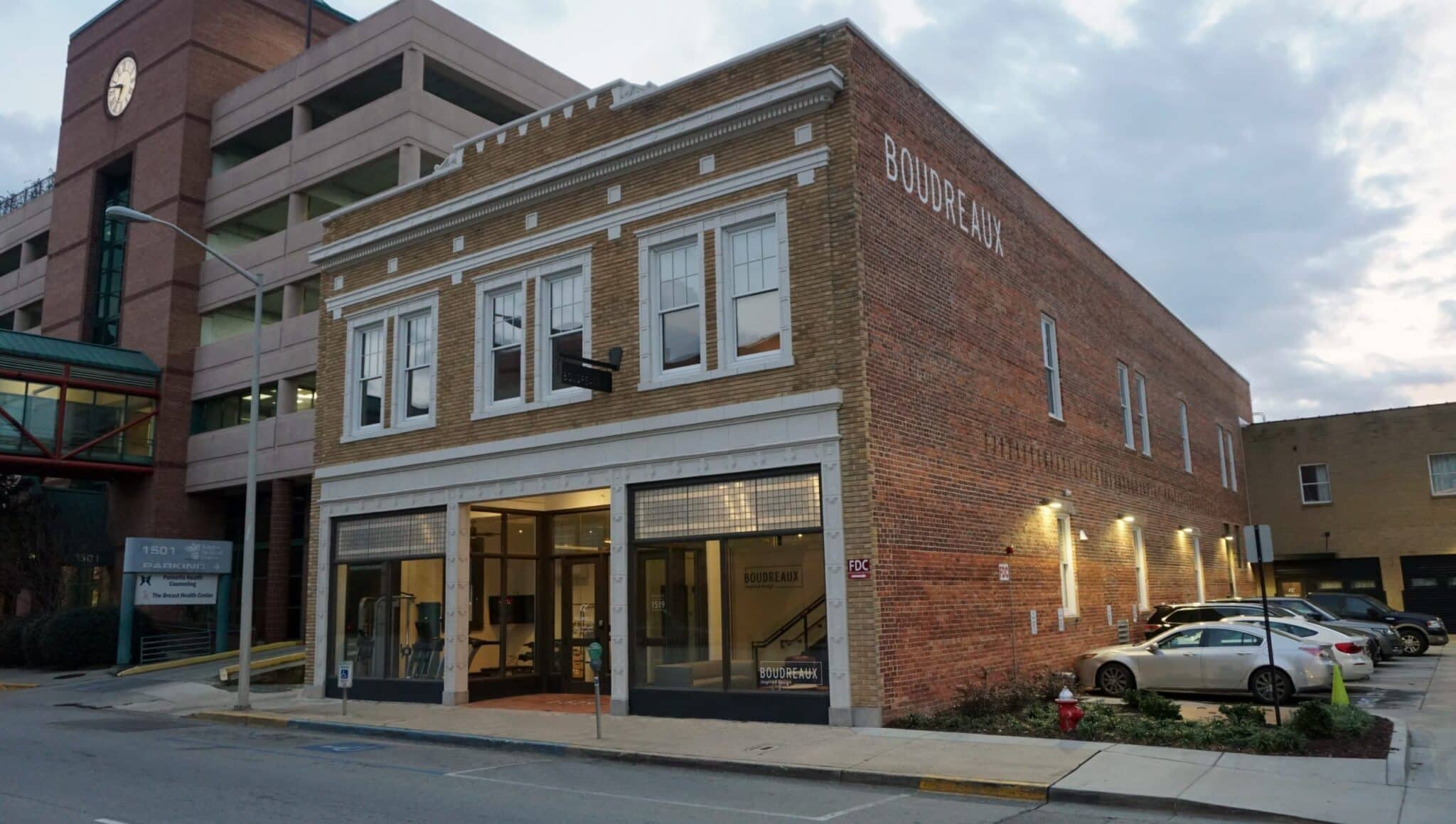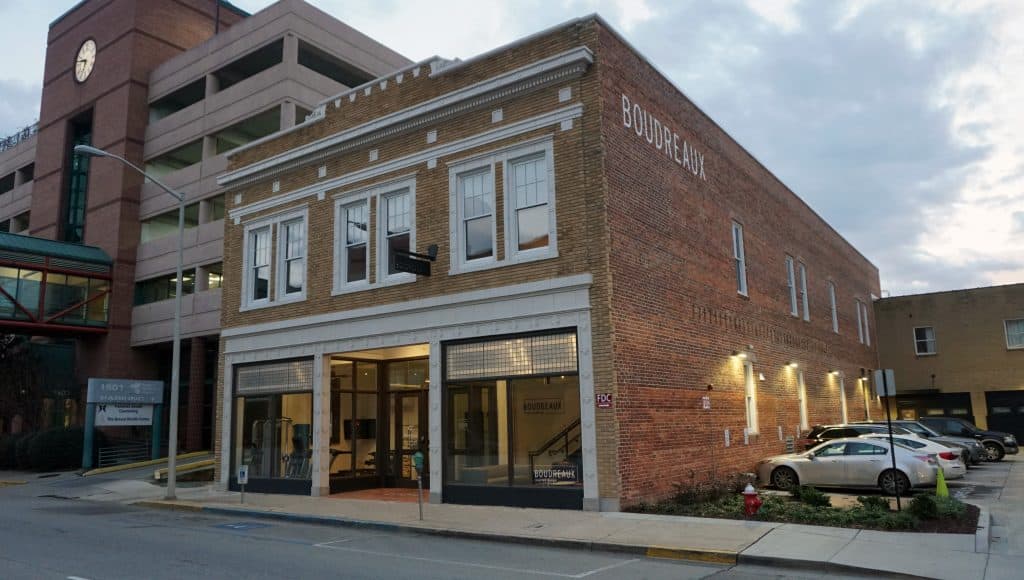 Previous recognition includes:
– 2019 GlobeSt.com and Real Estate Forum's Adaptive Reuse Awards
– 2018 Historic Columbia Adaptive Use Award
– 2018 Columbia AIA People's Choice Award
– 2018 Columbia AIA Design Detail Award – 2018 Columbia Chamber Golden Nail Award
Check out the other winners at Preservation South Carolina's website.