cultivating

relationships


designing inspiring

places


enriching

communities

Campus Village Christ the King High School Communities community Conference Conference Presentation Cultivating Relationships Faith-Based Girl Scout headquarters Hilton Head Historic Columbia Foundation Inspired Design Interiors landmark MACK McCormick Midlands Technical College MTC NAWIC New Construction North Carolina Power 30 Professional public engagement Samuel J Cadden Chapel SCCCMA SHPO studenthousing uofsccampusvillage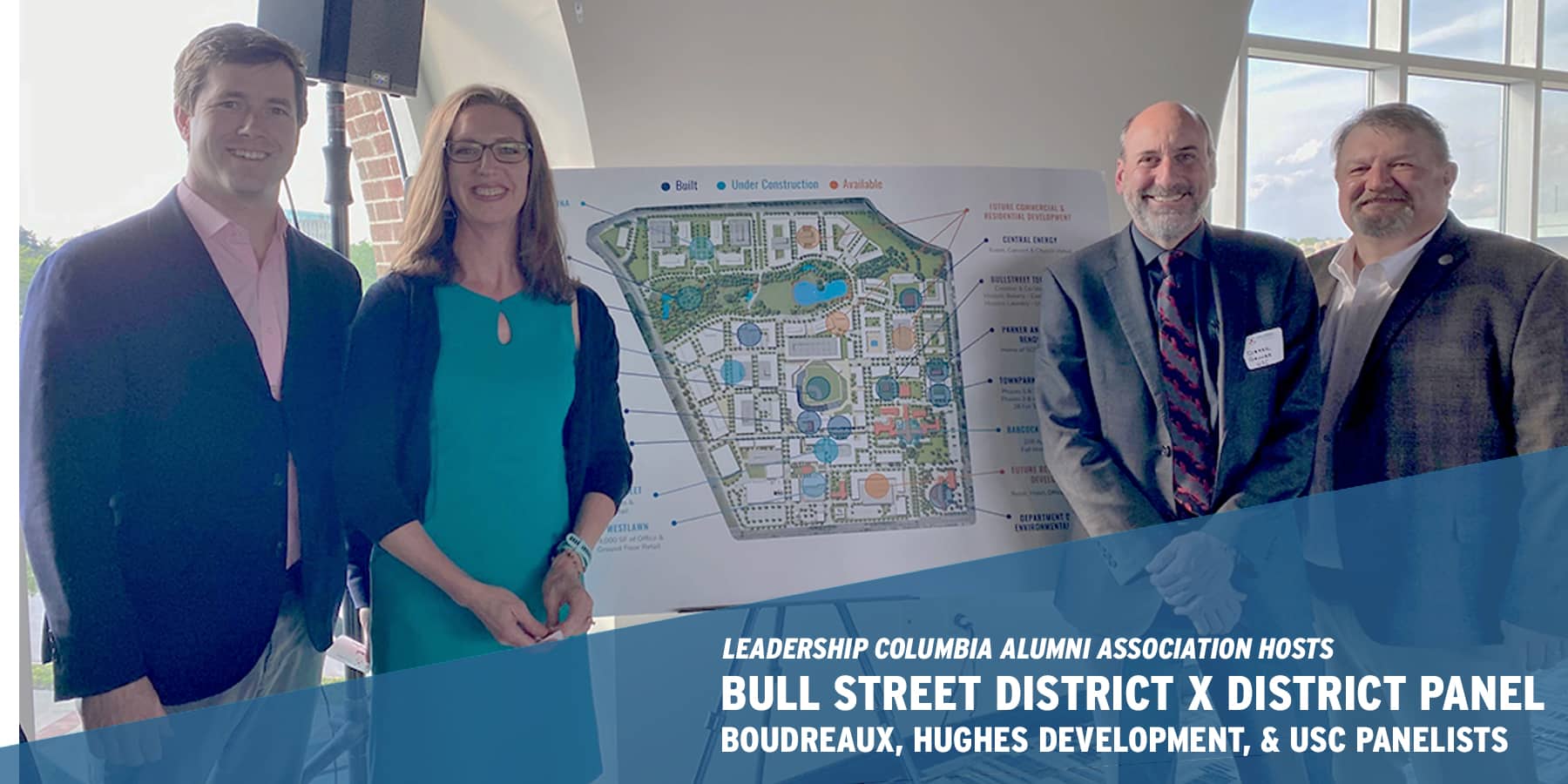 Tuesday April 11, 2023
LCAA Panel on BullStreet District X District
BOUDREAUX was honored to have President, Heather Mitchell served as a panelist for the Leadership Columbia Alumni Association's (LCAA) District X District series. The program, which focused on the BullStreet District, featured prominent leaders in the community discussing the impact of the Health Sciences campus on the district and the city at large.
Mitchell was joined on the panel by Robert Hughes, president of Hughes Development Corporation, and Derek Gruner, the University Architect for University of South Carolina. The panelists explored the importance of bringing businesses to the BullStreet District that fit every price point, ensuring that the area remains accessible and inviting to a wide range of residents and visitors.
"I was thrilled to participate in this important conversation about the BullStreet District," said Heather Mitchell. "Being selected to design the USC Health Science Campus is an extreme honor and we are excited about the opportunities having this campus on BullStreet District brings."
The District X District series is just one of the many ways that the Leadership Columbia Alumni Association is working to connect local leaders and drive positive change in the community. Through events like these, the association is helping to build a stronger and more vibrant Columbia, one that is focused on growth, innovation, and collaboration.
Regenerate response