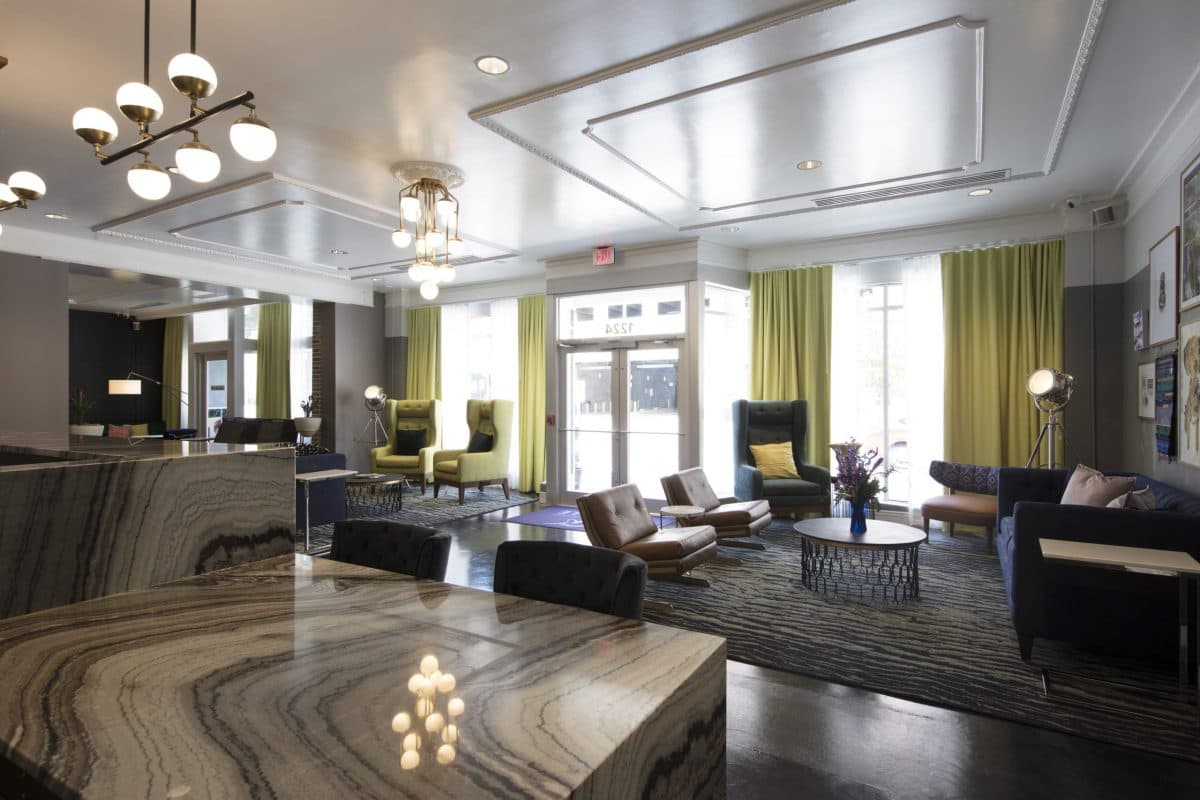 Thursday November 8, 2018
People's Choice Winner! Hotel Trundle wins at AIA Columbia Design Awards
The new boutique HOTEL TRUNDLE is the inaugural People's Choice winner of the Columbia American Institute of Architects design awards. The project also received a Divine Detail Award for the incorporation of light wells that bring natural light and a unique design element to interior rooms.
Located one block from Main Street and part of the Columbia Commercial Historic District, Hotel Trundle's historic architectural detailing blends with eclectic interior finishes, offering a distinctive destination for travelers.
Inspired by the vision of owners Rita Patel and Marcus Munse, a key design strategy for all of the interior spaces was to create unique experiences and celebrate the character of the architecture. The lobby combines the front space of both 1224 and 1222 Taylor, establishing a strong street presence and taking advantage of the soft northern light. Guest rooms, 41 in total, reflect the history of the building and the original construction. Some rooms are finely finished with pressed tin ceilings, crown molding and finely detailed windows, while others are more industrial with exposed brick walls and concrete ceiling structure. In others, former elevator shafts are now sitting rooms or a reading nook, original graffiti adorns a feature wall, and roll up door mechanisms age in place.
The jury applauded the creative incorporation of light wells between rooms in the second-floor addition. The light wells convey daylight to interior first-floor rooms and serve as key features of these interior, windowless rooms.
This rehabilitation project unites three historic buildings and takes advantage of multiple tax incentive opportunities including abandoned building credits, lost development credits, and state and federal historic tax credits.
Design services by BOUDREAUX were provided in collaboration with POND Interiors. Mashburn Construction served as the contractor.