cultivating

relationships


designing inspiring

places


enriching

communities

Campus Village Christ the King High School Communities community Conference Conference Presentation Cultivating Relationships Faith-Based Girl Scout Groundbreaking headquarters Hilton Head Historic Columbia Foundation Inspired Design Interiors landmark MACK McCormick Midlands Technical College NAWIC New Construction North Carolina Power 30 public engagement rutledge SCCCMA SHPO state credit union studenthousing uofsccampusvillage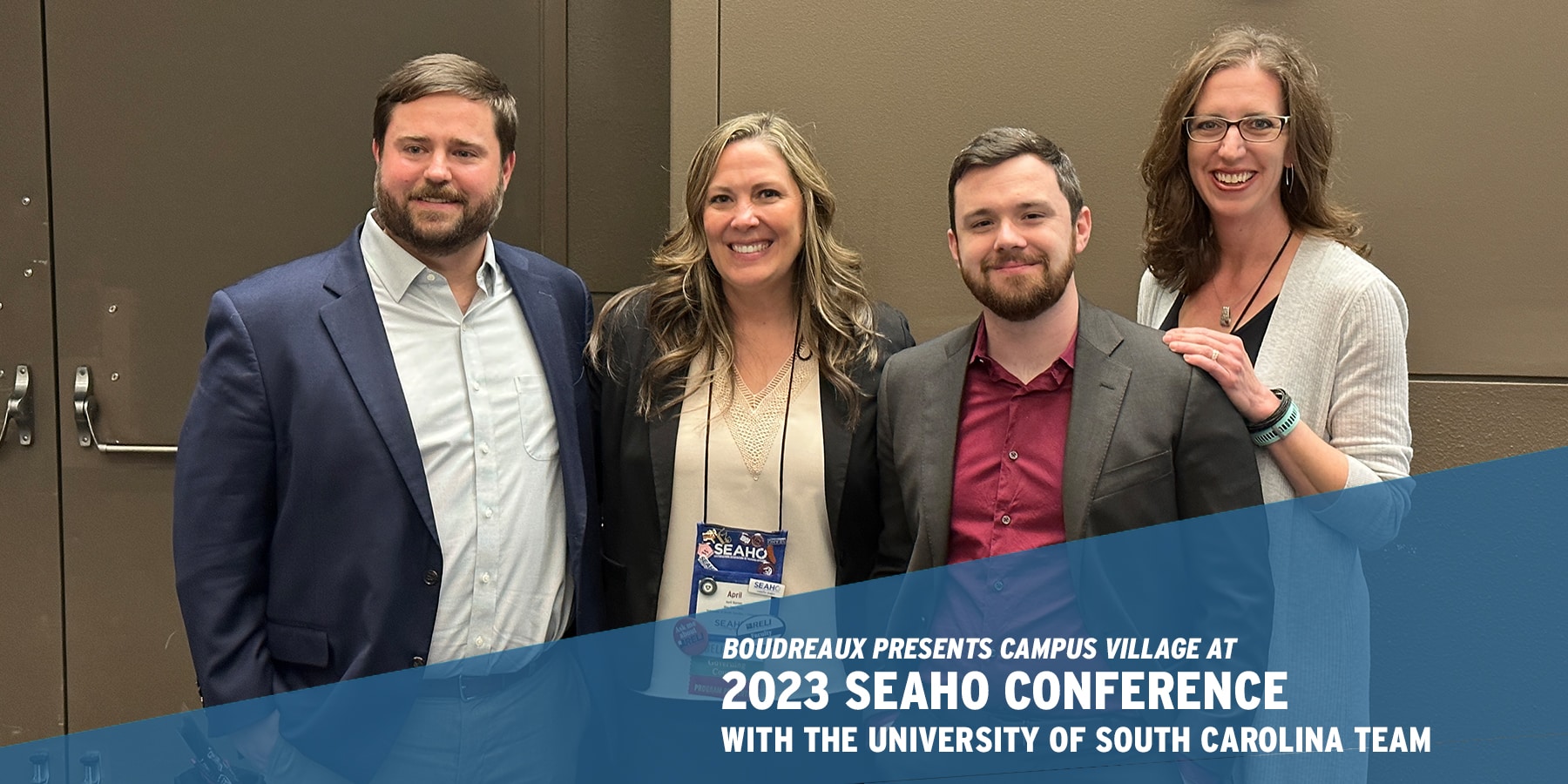 Friday March 3, 2023
Presenting USC Campus Village at 2023 SEAHO
BOUDREAUX was thrilled to present at the 2023 Southeastern Association of Housing Officers (SEAHO) conference in Richmond, Virginia with our partners at USC, Greystar, and Juneau Construction. Campus Village is one of the largest capital improvement projects ever undertaken by the State of South Carolina.
The project, which includes four buildings and 1800 beds, a transportation hub, a dining hall and more, has been a collaborative effort between University of South Carolina Housing leadership and its developer, architect, and contractor. We presenting an overview of the design, timeline, and challenges of this unique project.
Attendees learned about the master planning process, the developer's role, the type of units, amenities and program spaces that are being included and why, and how the contractor has managed the challenges of the current construction environment. This presentation will offer valuable insights for professionals involved in campus housing and development.
"We are excited to share our experience with Campus Village at the SEAHO conference," said Heather Mitchell, President of BOUDREAUX. "This project has been a true collaboration between all parties involved and we look forward to sharing the challenges and successes of this massive undertaking. We hope attendees will leave our presentation with a deeper understanding of the complexities of designing and building a large-scale campus housing project."
The SEAHO conference brings together professionals from across the Southeastern United States to share best practices and learn about the latest trends in campus housing and development. BOUDREAUX is honored to have been selected to present at this year's event and contributing to the conversation around campus housing and development.
Regenerate response