cultivating

relationships


designing inspiring

places


enriching

communities

Association of Community College Trustees Certification Christ the King High School Communities community Conference Conference Presentation COVID-19 Cultivating Relationships Faith-Based Girl Scout Groundbreaking headquarters Heather Mitchell Hilton Head Historic Columbia Foundation Inspired Design landmark NAWIC NCIDQ New Construction North Carolina Power 30 Presentation Professional public engagement Recognition Samuel J Cadden Chapel SCCCMA SHPO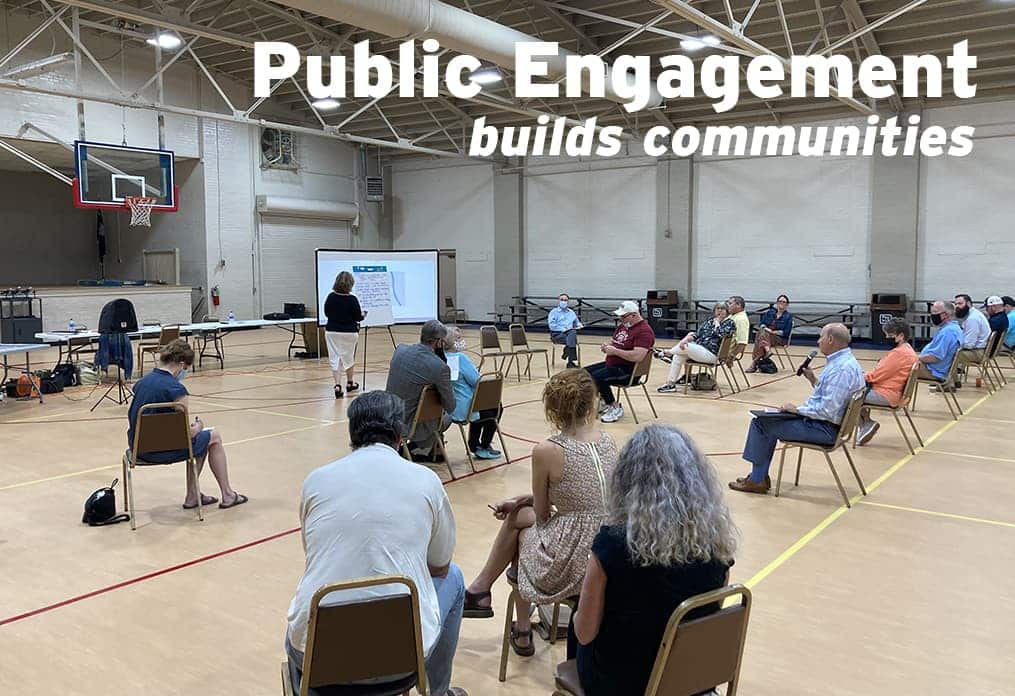 Friday April 16, 2021
Public Engagement Builds Communities
By creating an implementation framework for each Main Street element, our clients have a prioritized and phased plan for the sustained and visionary redevelopment of downtown. These elements will have individual goals and strategies, yet they are inter-related and require a concerted and holistic approach, together creating a strong foundation for re-establishing downtown as the lively heart of downtown. The Main Street Approach ensures authenticity: a plan that will work for the unique community. Our role is to deliver the master plan with a strategic to-do list for catalyst projects implementation, utilizing tools such as the Main Street Work Plan Strategy Board. Our hope is that towns start on the to-do list before the ink is dry on the master plan. The Downtown Master Plans provide the Physical Framework for continued and sustainable public improvements and capital projects that encourage private investment.
The glue, the mojo, the fuel for this master planning effort is a Community Vision created by intentional and comprehensive Public and Stakeholder Engagement. Establishing the Community Vision early in the process will influence and shape the recommendations and priority investment areas to become true and authentic expressions of the community's hopes for the future.
Public Engagement is incorporated into each phase of a plan and framework development. Our desire is that at the end of the planning process each community member who participated will see a bit of his or her ideas in the final plans. This community consensus leads to greater, long-term success in implementation.
This week, Master Planning Director Irene Dumas Tyson led a Public Engagement meeting with in-person and virtual components to gather consensus in the Town of Cheraw, SC. Our master planning starts with getting to know the community, its personality, history and aspirations. Our efforts are distinguished by broad and engaging stakeholder input. Our ability to listen to diverse voices and build enthusiasm toward a shared vision lays the foundation for meaningful planning. We set a road map for the future, one that is most importantly implementable.