cultivating

relationships


designing inspiring

places


enriching

communities

Campus Village Christ the King High School Communities community Conference Conference Presentation Cultivating Relationships Faith-Based Girl Scout Groundbreaking headquarters Hilton Head Historic Columbia Foundation Inspired Design Interiors landmark MACK McCormick Midlands Technical College NAWIC New Construction North Carolina Power 30 public engagement rutledge SCCCMA SHPO state credit union studenthousing uofsccampusvillage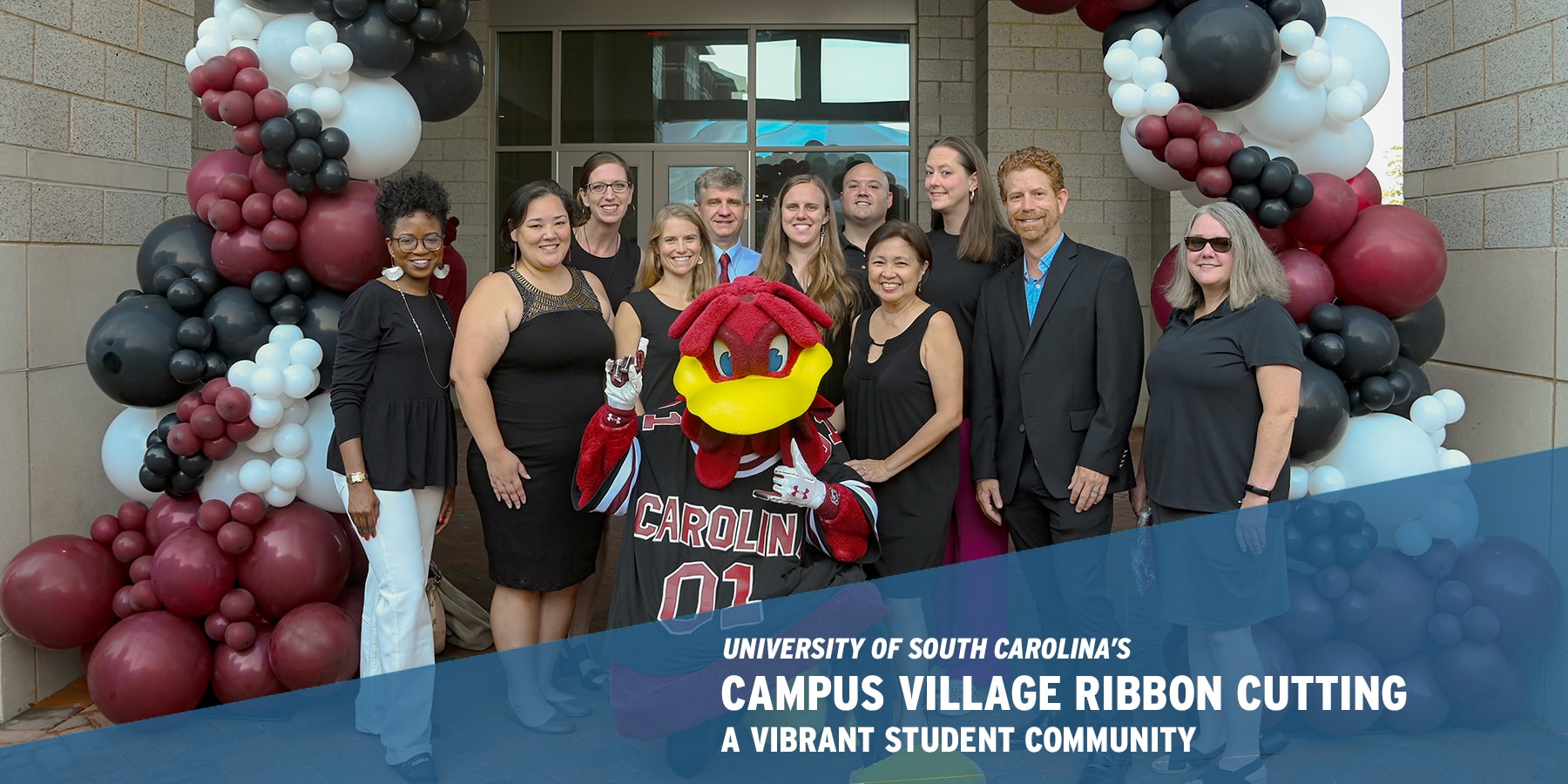 Monday August 21, 2023
USC Campus Village Ribbon Cutting: A Vibrant Student Community
Move in weekend at University of South Carolina is being kicked off with the official ribbon cutting ceremony for Campus Village. Four six-story residential hall buildings, boasting a combined total of 1,808 beds, welcome the record setting freshman class to campus. This ambitious and transformative public-private project represents the largest student housing undertaking in the university's history and is poised to elevate student living and learning experiences.
Campus Village fosters a dynamic community-oriented environment for students while enhancing campus connectivity. A striking north south pedestrian promenade seamlessly connects the new development to the rest of the campus, facilitating easy access for students. The arrangement of the buildings creates interconnected outdoor spaces. Student study spaces providing striking city views framing the statehouse and downtown Columbia.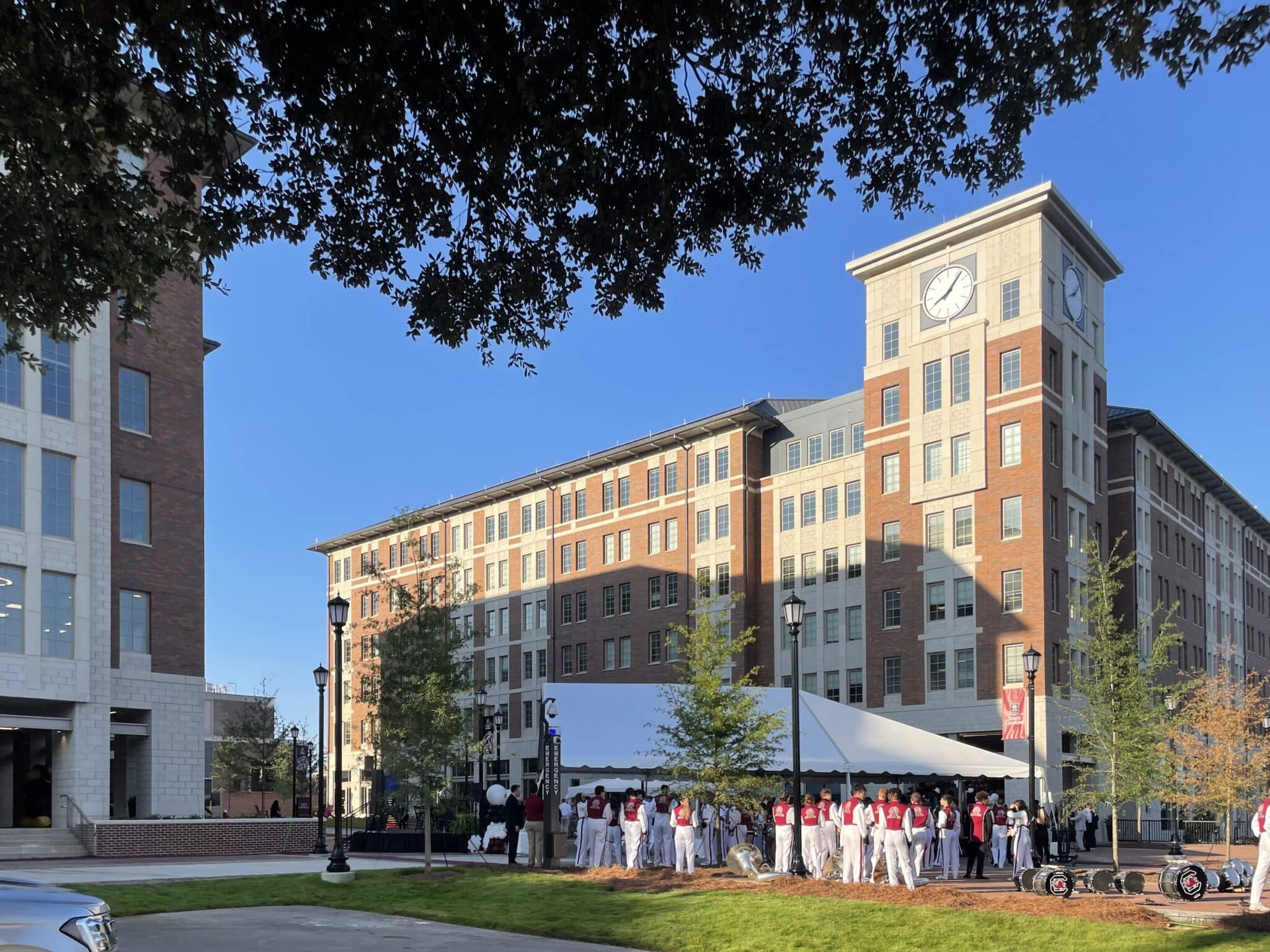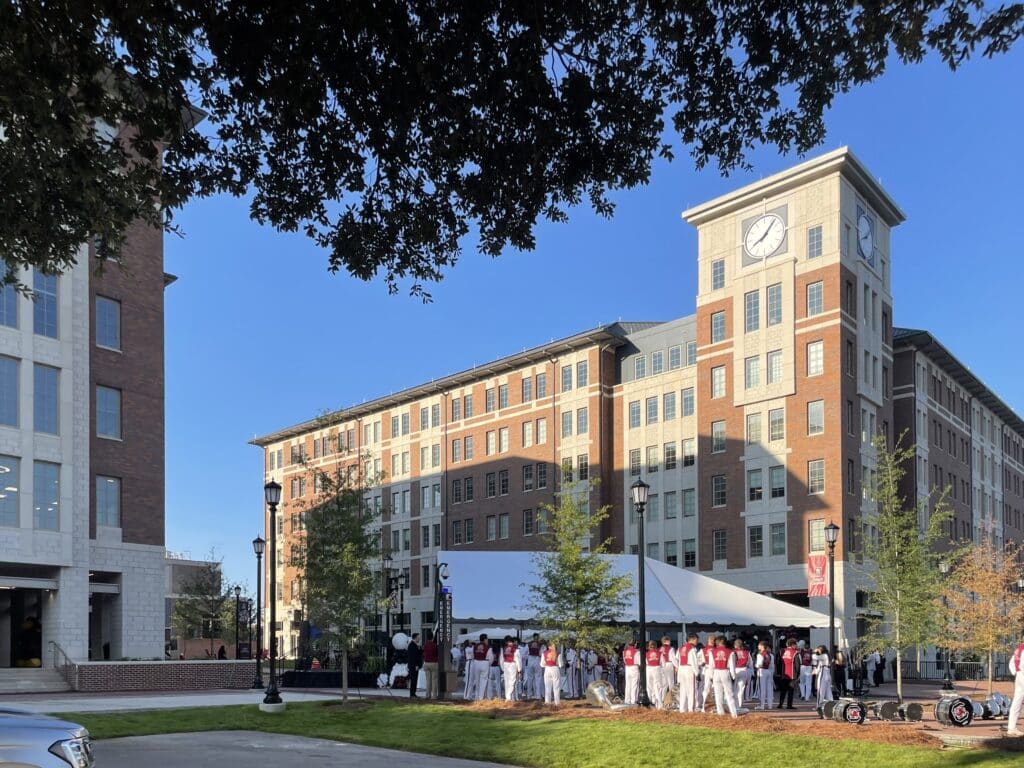 Campus Village includes a welcoming dining hall, a Starbucks coffee shop, a convenience store, a Transportation Hub, and versatile multi-purpose learning and academic support spaces.
Architect and President of BOUDREAUX Heather Mitchell says, "When the students walk in, we hope they will be awestruck. This is a place that speaks to the university's spirit – a highly desirable destination that fosters student success, academic success, and making those lifelong friendships that are so key to the freshman and sophomore housing experience. This environment amplifies the University's goals. Campus Village is a testament to all that USC has to offer."
As the largest state capital project completed to date, Campus Village is poised to make a lasting impact by offering not only housing options but an immersive living and learning experience.
According to Josh Wise, Director of Communications Marketing of University Housing, "Campus Village is important for the university, the state, and the community. It will provide much-needed housing options on campus to students, but more importantly, it provides students the opportunity to live and learn in a unique, modern village concept that improves retention rates and overall student success."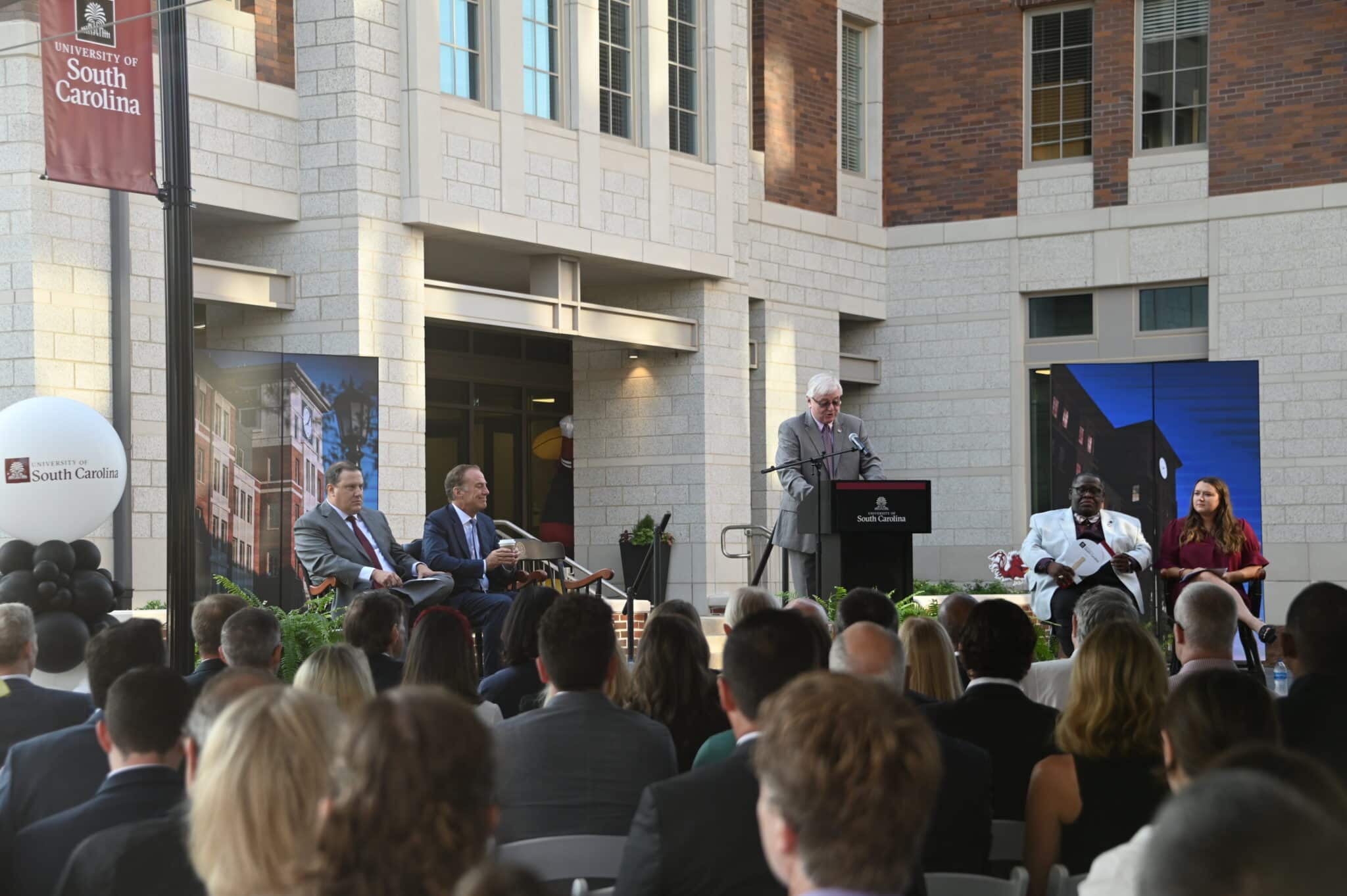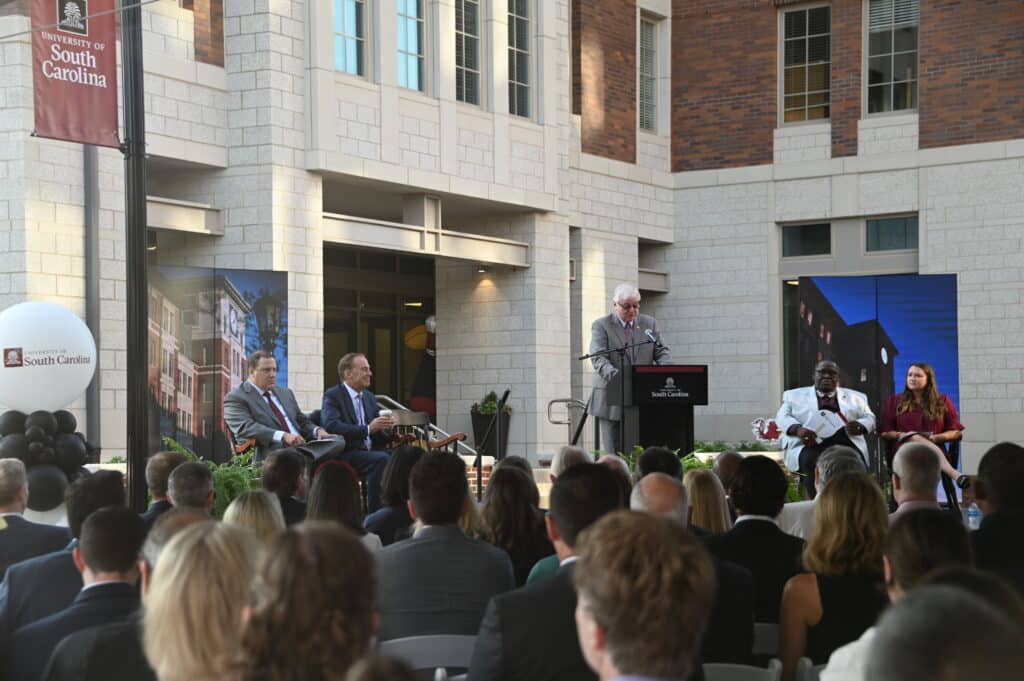 With the ongoing dedication of the team, including developer Greystar, architect and interior designer BOUDREAUX, architect WDG, and contractor Juneau Construction – Campus Village is well on its way to becoming a landmark achievement in higher education.
The ribbon-cutting ceremony for Campus Village took place Friday, August 18th at 8:30 am at the base of Building 1 under the Clocktower. The event brings together university officials, state representatives, and campus partners to celebrate this monumental achievement.